President Obama To Give Farewell Speech In Chicago On Jan. 10 — 10 Days Before Trump Takes Office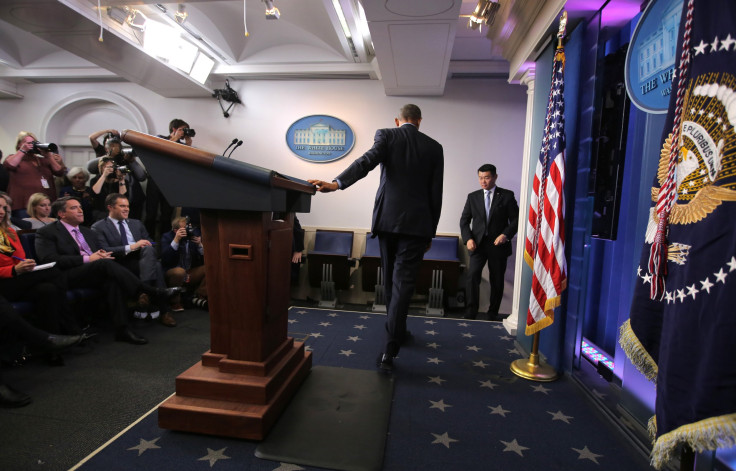 President Barack Obama will deliver his farewell address in his home city of Chicago on Jan. 10 — 10 days before his successor Donald Trump takes office. The announcement was made in a statement emailed to reporters Monday.
"I'm just beginning to write my remarks. But I'm thinking about them as a chance to say thank you for this amazing journey, to celebrate the ways you've changed this country for the better these past eight years, and to offer some thoughts on where we all go from here," Obama said in the statement.
The announcement came less than a day after the president took to Twitter to publish a series of tweets highlighting his administration's achievements over the past eight years.
"From realizing marriage equality to removing barriers to opportunity, we've made history in our work to reaffirm that all are created equal," Obama said in one of the tweets.
Over the past year, Obama campaigned aggressively for the Democratic party nominee Hillary Clinton, but has since sought to mend ties with Trump in order to achieve a smooth transition of power. The past few weeks, however, have witnessed a rise in hostility between Obama and his successor, with Trump accusing the president of making "inflammatory" statements — a reference to Obama's comments late in December, wherein he said that he would have won a third term if he had run again.
The comments, of course, were hypothetical, as the 22nd amendment to the U.S. Constitution limits a president term to two.
"Since 2009, we've faced our fair share of challenges, and come through them stronger," Obama said in Monday's statement. "That's because we have never let go of a belief that has guided us ever since our founding - our conviction that, together, we can change this country for the better."
© Copyright IBTimes 2023. All rights reserved.