President Obama Live Stream: Watch First White House Press Conference Following Donald Trump Win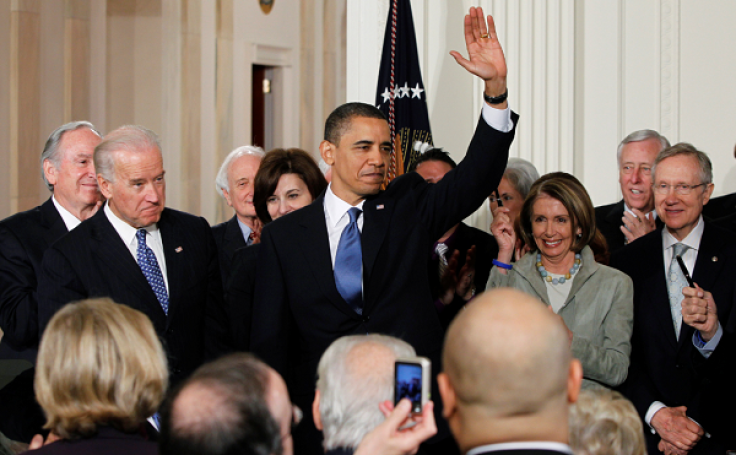 President Barack Obama will hold his first press conference Monday following the 2016 election at the White House. The president will answer questions on a variety of topics before he heads off for the final foreign tour of his presidency, during which he will meet with government officials in Greece, Germany and Peru.
The press conference, which will be held in the White House's press briefing room, will air on C-SPAN at 3:15 p.m. Eastern Standard Time. It is unclear exactly what the president will discuss with reporters. However, he will most likely address questions regarding the new President-Elect Donald Trump, as well as his upcoming six-day trip. The conference will live stream on the White House website and on C-SPAN.org.
Obama will start his last major foreign trip in Athens, Greece, where he will meet with President Prokopis Pavlopoulos and Prime Minister Alexis Tsipras, according to a White House press release. While in Greece, Obama will also tour the Parthenon and hold a press conference in which he will discuss the country's globalization efforts and the road to debt relief. The Obama administration said the president's trip to Greece, where he will stay from Monday through Wednesday, will be his last visit to the country before officially handing over all foreign affairs to Trump.
Following his travels to Greece, Obama will head to Germany where he'll meet with Chancellor Angela Merkel in Berlin. He will also meet with other European leaders Friday, including French President Francois Holland, British Prime Minister Theresa May, Spain President Mariano Rajoy and Italian Prime Minster Matteo Renzi. Obama will attend the Asia economic summit in Peru Saturday, during which he'll also meet Chinese President Xi Jinping and Australian Prime Minister Malcolm Turnbull in Lima.
Although the president's final tour was reportedly planned to promote ties between the U.S. and foreign leaders on issues such as climate change, trade and Iran's nuclear program, Deputy National Security Advisor Ben Rhodes said in a statement that the president is prepared to answer questions regarding Trump's election and how the president-elect will handle those issues.
Tune into Obama's press conference below.
© Copyright IBTimes 2023. All rights reserved.