Presidential Debate Live Stream: How To Watch Clinton vs. Trump Online Wednesday After Weeks Of Scandal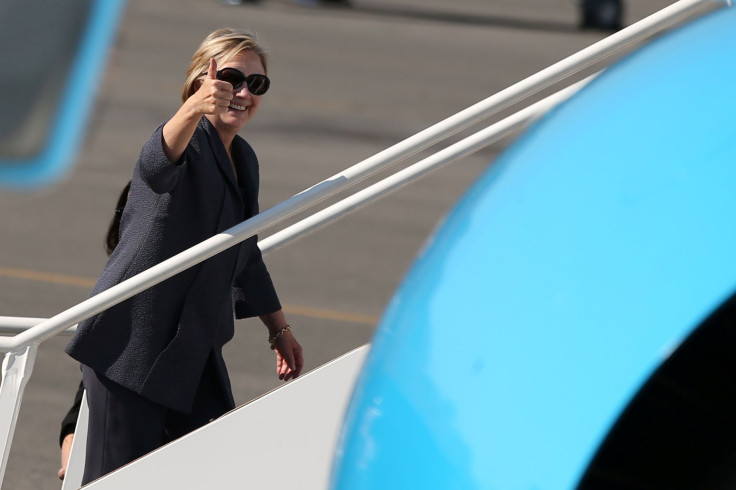 Republican presidential contender Donald Trump and his Democratic counterpart Hillary Clinton were scheduled to debate for the third and final time Wednesday before Election Day next month. Moderated by Fox News Sunday anchor Chris Wallace, the event was expected to go on for 90 minutes.
The debate will broadcast live on C-SPAN, ABC, CBS, FOX, and NBC, and YouTube, Facebook and Twitter will all provide live streams. You can watch the final debate, which will be held in Las Vegas, live right here via Reuters TV at 9:00 p.m. EDT.
As the third debate approached, the two candidates were in very different standing compared to just before the first debate when Trump seemed to be much more competitive and had narrowed a significant post-convention gap in the polls. At the time, he trailed Clinton by just 2.3 percent, according to averages of national polls from Real Clear Politics. But things have changed: Clinton led by 7 points in that average Tuesday just one day before the final debate.
Trump's campaign has been plagued with bad press and scandal since that first debate, driving those polls down. Just days after the debate, in which Trump declined to deny avoiding paying federal income taxes, the New York Times obtained a copy of his 1995 returns that showed $916 million worth of losses that tax experts said could have allowed him to cancel out an equivalent amount of taxable income over an 18-year-period. Trump later said in the second debate that he had used that strategy to avoid paying taxes.
Then, just before that second debate, the Washington Post published a video of Trump bragging about sexually assaulting women during a 2005 conversation while on a bus filming for "Access Hollywood." After that, numerous women came forward alleging that Trump had sexually assaulted them.
To be sure, Clinton hasn't had a scandal-free October, either. A series of email dumps from WikiLeaks have been published in the past couple of weeks, including emails between her campaign chairman John Podesta, as well as transcripts from what appear to be some of her paid speeches to banks on Wall Street. Those emails suggest Clinton supports controversial energy policies behind closed doors such as fracking and that her campaign was in contact with the FBI over emails from her time as secretary of state.
© Copyright IBTimes 2023. All rights reserved.
FOLLOW MORE IBT NEWS ON THE BELOW CHANNELS