Presidential Election 2020: Billionaire Michael Bloomberg Won't Run For President
He would have been a frontrunner, but former New York mayor and the ninth richest person in the world Michael Bloomberg says he has no ambition of contesting the presidency of the United States in 2020.
"As I've thought about a possible presidential campaign, the choice before me has become clear," Bloomberg wrote in an opinion piece for his news service, Bloomberg.
"Should I devote the next two years to talking about my ideas and record, knowing that I might never win the Democratic nomination? Or should I spend the next two years doubling down on the work that I am already leading and funding, and that I know can produce real and beneficial results for the country, right now? I've come to realize that I'm less interested in talking than doing."
"And I have concluded that, for now, the best way for me to help our country is by rolling up my sleeves and continuing to get work done."
Bloomberg also acknowledged the difficulties of a presidential campaign.
"I am clear-eyed about the difficulty of winning the Democratic nomination in such a crowded field," he wrote.
Thus far, 14 Democrats have announced their candidacies, including frontrunners Sen. Bernie Sanders and Sen. Kamala Harris. At least 11 other are considering a run. Among these probables are former vice president Joe Biden, former secretary of state John Kerry and Beto O'Rourke.
And instead of expending his energies on the punishing rigors of a presidential campaign, the 77-year-old Bloomberg will focus on expanding his environmental philanthropy. Along with announcing his non-candidacy, Bloomberg also proclaimed the launch of his new project, Beyond Carbon.
He described this initiative as a "grassroots effort to begin moving America as quickly as possible away from oil and gas and toward a 100 percent clean energy economy."
Bloomberg expounded on his decision to forego a presidential run by saying he "knows what it takes to run a winning campaign, and every day when I read the news, I grow more frustrated by the incompetence in the Oval Office.
"I know we can do better as a country. And I believe I would defeat Donald Trump in a general election," he wrote. "But I am clear-eyed about the difficulty of winning the Democratic nomination in such a crowded field."
Besides the sheer number of opponents he'd face in the Democratic primaries, Bloomberg also acknowledged the skepticism he was facing from members of the progressive wing of the Democratic Party, which considers him too far to the right for their liking.
Bloomberg's billions and past statements on key issues such as the Me Too movement, among other areas, were seen as huge liabilities in a primary where candidates are vying for the party's increasingly left-leaning base.
Bloomberg, however, firmly believes he'd definitely beat Trump should he have been victorious in the primaries.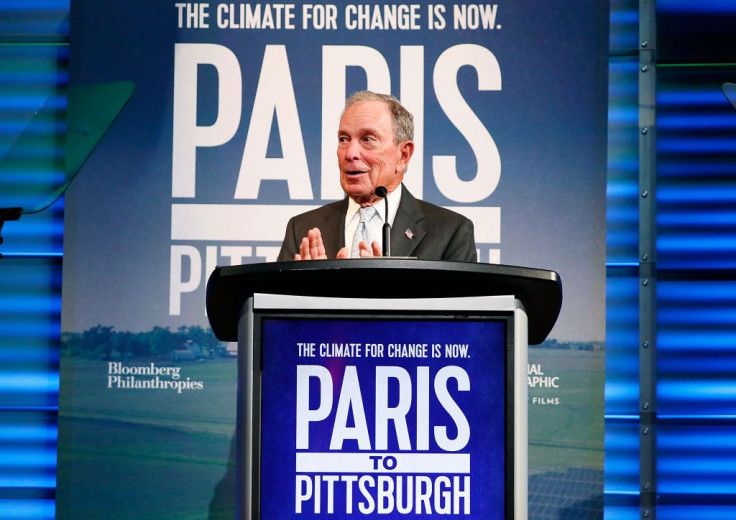 "Many people have urged me to run. Some have told me that to win the Democratic nomination, I would need to change my views to match the polls," wrote Bloomberg. "But I've been hearing that my whole political career."
Saying there would be no higher honor than serving as president, Bloomberg said his "highest obligation as a citizen is to help the country the best way I can, right now. That's what I'll do, including the launch of a new effort called Beyond Carbon."
© Copyright IBTimes 2023. All rights reserved.