Presidential Hopeful Joe Biden Vows To End Trump Travel Bans 'On Day One' If Elected
KEY POINTS
Presidential hopeful Joe Biden said he would end President Trump's travel ban targeting mostly Muslim countries his first day in office if elected
Biden made the vow during his online appearance at the Million Muslim Votes Summit
Trump issued three travel bans in 2017 targeting the Middle East, two of which were blocked before the third was allowed to stand
Presumptive Democratic presidential nominee Joe Biden says he would end President Trump's "vile Muslim [travel] ban" on his first day in office, telling the Million Muslim Votes Summit that Muslims were the first to feel the impact of what he called the president's "assault" on people of color.
"I will end the Muslim ban on day one. Day one," Biden said during Monday's online conference. "And I will work with Congress to pass hate crimes legislation like the Jabara-Heyer No Hate Act and the End Racial and Religious Profiling Act."
"Donald Trump has fanned the flames of hate in this country across the board, through his words, his policies, his appointments and his deeds."
Travel bans were among the first actions taken by Trump in 2017 after he was sworn into office, with most typically focused on the Middle East.
The first ban restricted travel to the U.S. from Iran, Iraq, Libya, Somalia, Sudan, Syria and Yemen for 90-days, causing chaos at various global airports. Lawsuits were subsequently filed and federal judges barred the travel ban. Trump's second travel ban suffered a similar fate shortly after it was implemented.
His third travel ban was altered to apply to six Muslim countries and two countries without a Muslim majority. It ended up before the Supreme Court in 2018, which ruled it did not violate the constitution and has remained in place since.
Biden pointed to this as the first instance of Trump "fanning the flames" of racism and prejudice in the U.S. during his presidency. He said this was reflected by the rising hate crime rate in the U.S. and several current and former White House staff members who openly expressed Islamophobic, white supremacist or other racist views.
Biden said Muslims "were the first to feel Donald Trump's assault on black and brown people with his vile Muslim ban. That fight was the opening barrage in what has been nearly four years of constant pressure, insults and attacks," Biden said.
The White House pushed back at Biden's latest comments, saying Trump "staunchly" defends religious freedoms in the U.S.
"President Trump understands that our faith is what unites us as a nation," Trump campaign spokeswoman Courtney Parella told CNBC. "He has and will continue to staunchly defend religious freedoms for all Americans."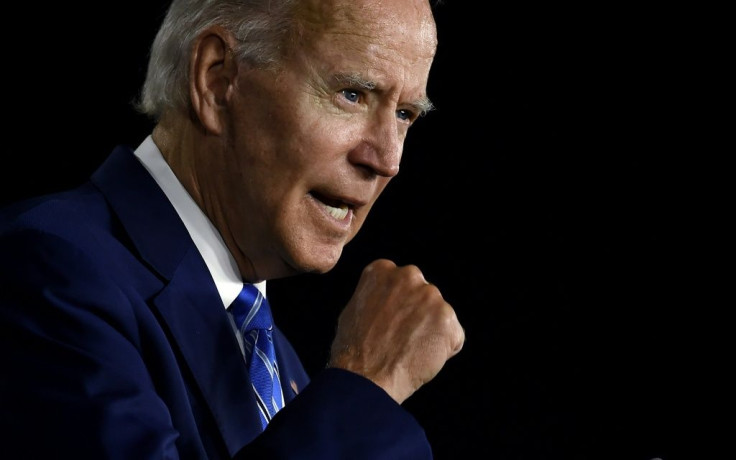 © Copyright IBTimes 2023. All rights reserved.