'Pretty Little Liars: The Perfectionists' Cancelled: 5 Questions Series Finale Left Unanswered
Following the "Pretty Little Liars" series finale, Freeform appeared to birth the next generation with the spinoff, "Pretty Little Liars: The Perfectionists." Unfortunately, the series didn't experience the same success as the original, and the show was canceled.
However, the "PLL: The Perfectionist" Season 1 finale left fans with several questions about the Beacon Heights group. Check out the 5 questions that were left unanswered following the series finale.
Who Is The Professor?
In the series finale, fans learned Nolan (Chris Mason) was not killed by Jeremy (Graeme Thomas King). Instead, he was murdered by a mysterious individual known as The Professor." The Professor also had footage of Taylor (Hayley Erin) shooting Jeremy on the docks, while the rest of the group stood by and created a cover-up story. The Professor was supposed to be the new "A" but fans never got a chance to see what the new villain had in store for the group of liars.
What Is Phase 2 Of The Experiment?
Another detail viewers learned about The Professor was that he or she made the Liars the subject of an experiment. However, it was unclear why the villain chose the group, and what was the purpose of the experiment.
Are Alison And Emily Going To Get Back Together?
Throughout "Pretty Little Liars: The Perfectionists" Season 1, viewers saw Alison (Sasha Pieterse) and Emily's (Shay Mitchell) marriage fall apart. The couple decided to divorce, but the showrunner, I. Marlene King teased the return of several original "PLL" cast members if the show was renewed for a second season.
Will "PLL: The Perfectionists" Deviate From Sara Shepard's Series?
Like the original series, "The Perfectionists" is a book series written by Shepard. During an interview with Refinery29, King said she considered exploring the darker side of the author's original characters.
"I'm hoping that in season 2, we explore more Nolan flashbacks with our main characters and maybe some characters we haven't met yet. I think his mother, Claire Hotchkiss [played by Kelly Rutherford] is an incredibly manipulative person, so genetically, I think he's a little prone to be a master manipulator, and be good at it. Ava understood Nolan better than anyone. Like she says [when she forgives Dylan for sleeping with Nolan,] Nolan was a really complicated person, but passion is what he did best."
Will The Characters Have The Same Ending As The Original Liars?
After years of being tortured by A, the Rosewood Liars unmasked their villain and went on to live happy lives, with the exception of Ali and Mona (Janel Parrish). Were the Beacon Heights Liars headed for a similar ending, or were they destined to meet a bleak ending?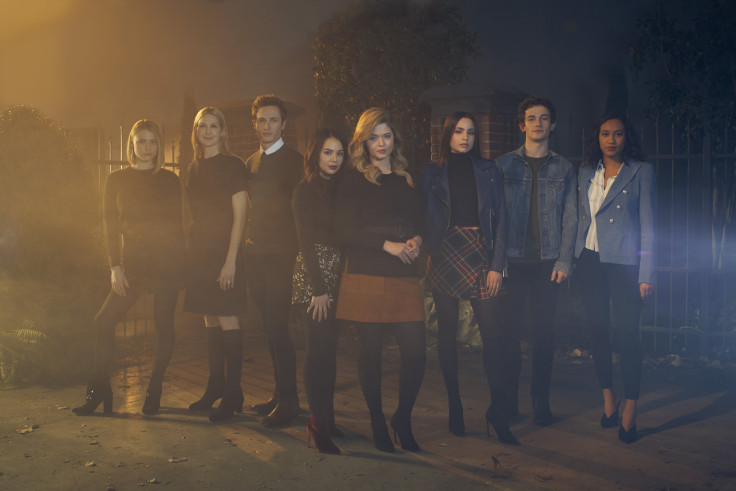 © Copyright IBTimes 2023. All rights reserved.