'Pretty Little Liars' Series Finale Spoilers: Creator I. Marlene King Releases Lines From Final Episode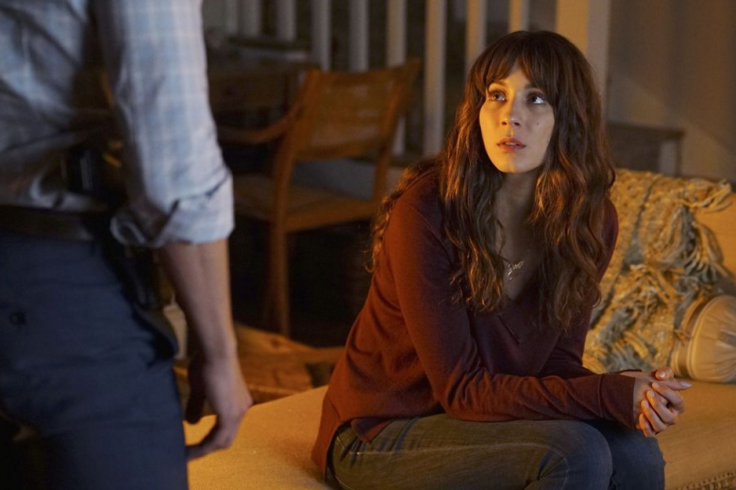 "Pretty Little Liars" is coming to an end next year, and creator I. Marlene King is already working on the finale episode. To mark the event, King took to Twitter on Friday to release lines from the highly anticipated series finale.
"When I was writing the pilot I tweeted u lines along the way," she posted. "So let's share the series finale 2gether."
King released five lines in total, and they could reveal some pretty major spoilers. The first excerpt from the final episode is an exchange between Spencer (Troian Bellisario) and Alison (Sasha Pieterse), which could confirm that Spencer survived the Season 7 summer finale. Part of the text is cut off, but it also seems to hint at trouble.
"Come on Ali, I need us all together," Spencer says before hanging up the phone. Alison then tells an unknown person that it was the state police that called.
The second excerpt may also clear up the fate of a character that was left hanging in the balance in the Season 7 summer finale. Fans of the Freeform series will remember that Toby (Keegan Allen) and his fiancé Yvonne (Kara Royster) were in a bad car accident while trying to leave Rosewood. Toby and Yvonne were unconscious when the episode ended, and it was unclear if the accident was fatal.
The third tweet from King doesn't have a name attached to it, but confirms that someone will be tying the knot. Aria (Lucy Hale) and Ezra (Ian Harding) were supposed to elope this past season, but then his ex Nicole (Rebecca Breeds) resurfaced. Their future is uncertain after Aria watched her fiancé's reunion on TV. Hanna (Ashley Benson) and Caleb (Tyler Blackburn) could also potentially be tying the knot. The two rekindled their romance and seem stronger than ever. And fans shouldn't give up hope on Spencer and Toby … anything can happen in Rosewood!
The last two excerpts from King are super cryptic, hinting at a potential death and a happy ending.
King previously revealed that she's writing the episode with writer/ producer Maya Goldsmith. The series finale will be a two-hour event.
© Copyright IBTimes 2023. All rights reserved.