Pride Day 2016: Here Are The Top Things That Happened Across The World With Photos And Video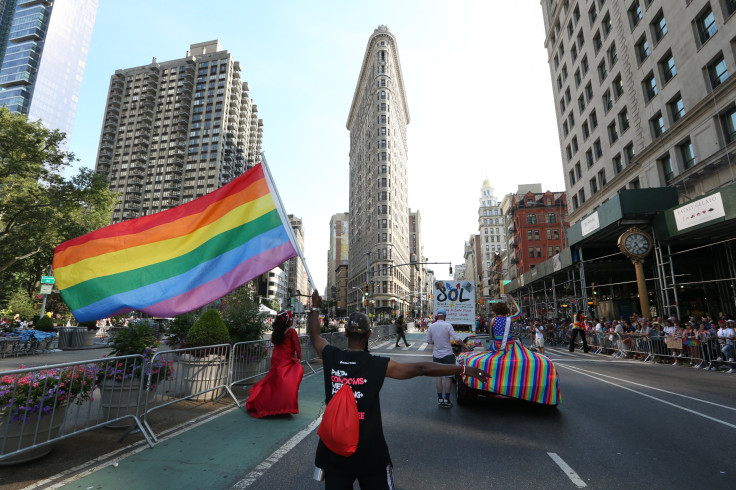 Festivities and moments of silence were held around the world Sunday to celebrate gay pride in the wake of one of the worst mass shootings in United States history in which a gay nightclub in Orlando, Florida, was targeted by a gunman. From marches in New York, Chicago, London and Turkey, people came to celebrate and be together, cheering the social justice progress the movement has spurred and looking ahead to the future. Here's a roundup of what happened around the world.
Pope Francis said that the Catholic Church should ask gay people for forgiveness.
"I think that the Church not only should apologize ... to a gay person whom it offended but it must also apologize to the poor as well, to the women who have been exploited, to children who have been exploited by [being forced to] work. It must apologize for having blessed so many weapons," Francis told reporters when asked if the church should express remorse for its treatment of homosexuals. He reportedly looked sad that that apology became more urgent after the mass shooting in Orlando earlier this month.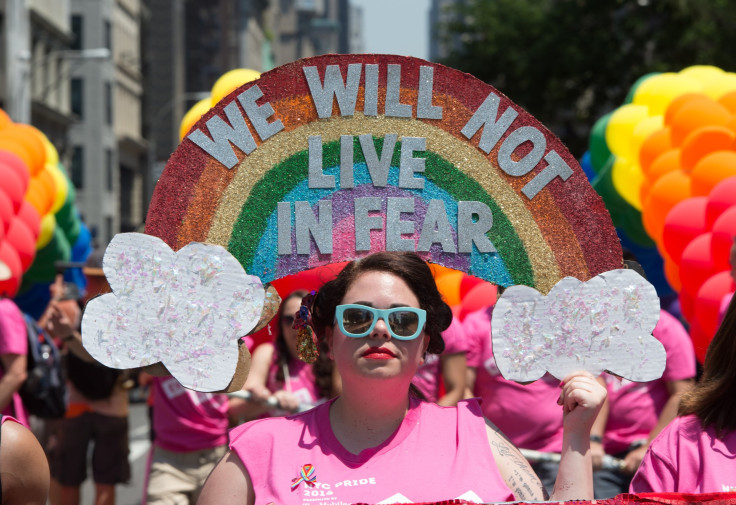 A London police officer stopped the parade he was participating in to propose to his boyfriend.
The officer walked to the side of the parade route while his fellow officers waited, then got down on one knee and popped the question. The crowd was jubilant, with roars of encouragement and confetti popping off around the two men as they hugged and kissed afterward.
Hillary Clinton made a surprise visit in New York City.
Celebrators caught a glimpse of the potential next president of the United States Sunday when she appeared, unexpectedly, alongside New York Gov. Andrew Cuomo and NYC Mayor Bill de Blasio in the city's pride parade. Clinton greeted paradegoers as she walked along a portion of the route, which snaked down Fifth Avenue and ended in Greenwich Village. Clinton, who publicly supports gay marriage, has opposed that right in the past. When running for the U.S. Senate in 2000 she was against that right. It wasn't until 2013 that she announced she supported extending marriage rights to homosexuals.
Clinton also changed her campaign logo coloring to a rainbow pattern.
Pride celebrations were hit with tear gas in Turkey.
Police in Istanbul fired tear gas at a gathering and arrested several people Sunday after they came together to celebrate. The rally was banned by the city earlier this week but activists gathered on a main street to publicly read a statement to honor the end of Gay Pride Week and to denounce the ban that had been placed on them. At least 19 people were arrested, according to an Associated Press report.
New York City protesters lay down across Fifth Avenue to protest guns.
The protesters carried signs supporting the victims of the Orlando shooting at the Pulse nightclub.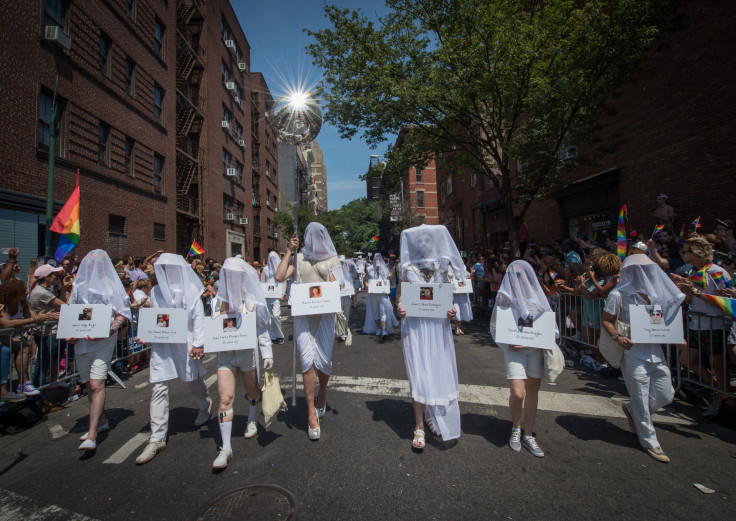 Don'​t think New York had a monopoly on pride events.
In Chicago, San Francisco and many other cities and towns across the United States, festivalgoers expressed solidarity with the Orlando victims and celebrated their identities. Many, including the parade in New York, held moments of silence before erupting into happy and excited scenes of joy.
President Obama tweeted up a storm.
President Barack Obama was the first president to ever call for marriage equality and, later in his term, that dream became a reality for the millions of gay people in the country who may want to tie the knot. Obama this week also designated the first national landmark dedicated to celebrating the history of gay people in the country and their achievements: the Stonewall Inn in New York. He had quite a bit to say Sunday.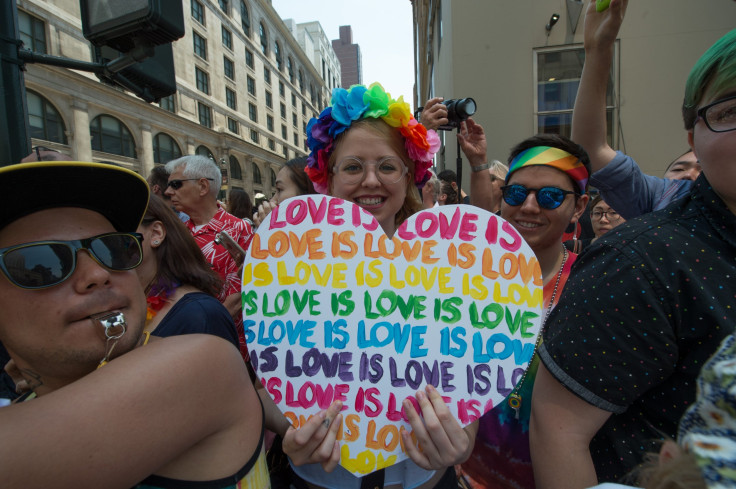 © Copyright IBTimes 2022. All rights reserved.
FOLLOW MORE IBT NEWS ON THE BELOW CHANNELS