Prince Andrew Doesn't Smoke, Take Drugs, But 'Sex Is His Thing,' Insider Claims
Prince Andrew is reportedly not into smoke and drugs but sex.
The Duke of York is in hot waters due to his links to pedophile billionaire Jeffrey Epstein, who committed suicide. A long-term pal of Prince Andrew spoke to Dan Wootton of The Sun and shared some details about the royal.
"He doesn't drink, he doesn't smoke and he doesn't take drugs and never has, but sex is his big thing in life," the insider said.
The insider said that Prince Andrew was known as Randy Andy for a reason when he was younger and it's never really stopped. He added that when the Duke of York travels around the world as the UK trade ambassador, he has access to beautiful women and he takes advantage of it.
"He is a red-blooded male and, if you like, he is like a sailor with a girl in every port," Prince Andrew's friend said.
Prince Andrew was photographed with sex slave Virginia Roberts when she was 17. However, the royal denied that he slept with her. Prince Andrew's friends also supported him because even if he was a womanizer, he was reportedly not into young girls.
"He has an eye for a pretty woman and if you added up all his girlfriends and liaisons over the years it would come to way over a thousand," Prince Andrew's pal said.
"But the Duke is not into teenage girls and why would he be? The most beautiful women in the world find him appealing and amusing."
Prince Andrew's ex-wife Sarah Ferguson has stood by him despite the scandal he is facing at present. The Duke and Duchess of York were even photographed landing in Malaga following their departure from Balmoral after they joined Queen Elizabeth II last week. According to an insider, Ferguson wanted to be Prince Andrew's "shoulder to cry on."
Meanwhile, royal correspondent Marlene Koenig urged Queen Elizabeth II and Prince Charles to take actions and help Prince Andrew. The royal expert suggested that Prince Andrew give up his patronages. Netizens agreed with Koenig because for them, the issue involving the duke has "moved from embarrassment to sheer horror."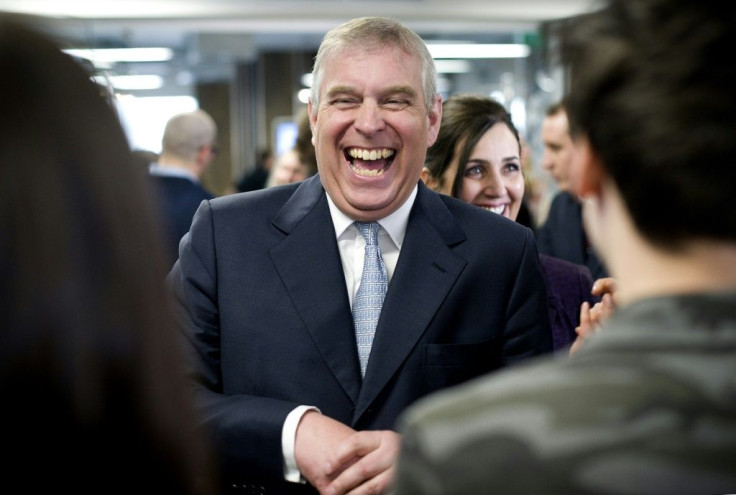 © Copyright IBTimes 2023. All rights reserved.