Prince Charles Beaming With Joy Over Meghan Markle's Pregnancy For This Reason
Prince Charles is reportedly very happy with Prince Harry and Meghan Markle's baby announcement.
According to Richard Kay, a journalist for Daily Mail, the Prince of Wales was beaming with joy after learning that a new grandchild is on the way. He was spotted in high spirits as he hurried back to Scotland to join his wife, Camilla Parker Bowles, who skipped Princess Eugenie's royal wedding for a prior commitment.
"For the Prince of Wales, the glad tidings have been received with delight. Not even the distinct possibility that Meghan's pregnancy might yet overshadow his own celebration next month when he marks his landmark 70th birthday, has brought so much as a princely murmur," Kay wrote.
According to the journalist, one of the reasons Prince Charles is overjoyed is because he "wants to be the grandfather he never had himself." Prince Andrew of Greece died even before the Prince of Wales was born. Also, he was only 3 years old when the Queen's beloved father, King George VII, passed away.
Prince Charles has three grandchildren already with Prince William and Kate Middleton. However, he reportedly felt excluded from Prince George's life. Although this has eased with Princess Charlotte and Prince Louis' arrival. The heir to the throne accepted a secondary role as grandparents to Middleton's parents Michael and Carole Middleton.
This is about to change with Prince Harry and Markle's baby. It's unlikely that Markle's mom, Doria Ragland, would move to London for good. Thus, the new royal will inevitably rely on Prince Harry's family for support and Prince Charles "will certainly hope that is the case."
"Spoil them and enjoy them — but give them back at the end of the day," an advice Prince Charles received from a ladies' circle shortly before Prince George's birth. "Here, then, is an opportunity for Charles that was denied him with his first three grandchildren. He will be anxious to take it," Kay added.
Markle and Prince Charles have a great relationship. In fact, the future king has an endearment to the pregnant royal. Prince Charles reportedly called Markle "tungsten" because he finds her "tough and unbending."
On the other hand, Prince Charles and Middleton's relationship isn't as great. The heir felt that Middletons were the favored godparents and he was reportedly threatened that the Duke and Duchess of Cambridge would overshadow him.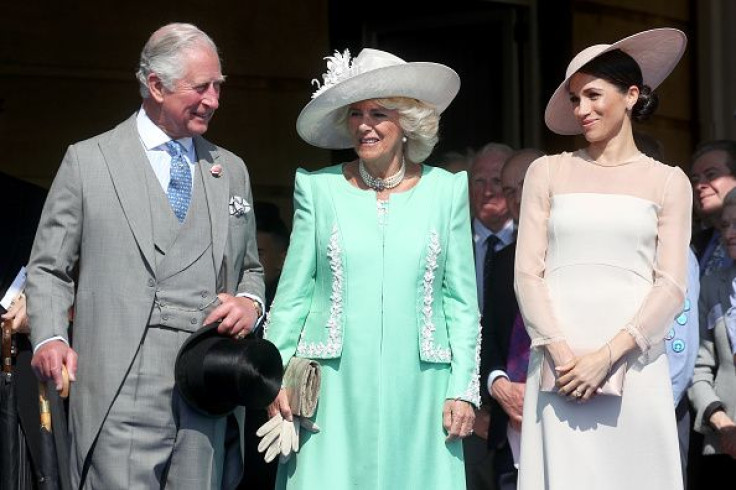 © Copyright IBTimes 2023. All rights reserved.