Kate Middleton's Relationship With Prince Charles Reportedly Not As Great As Meghan's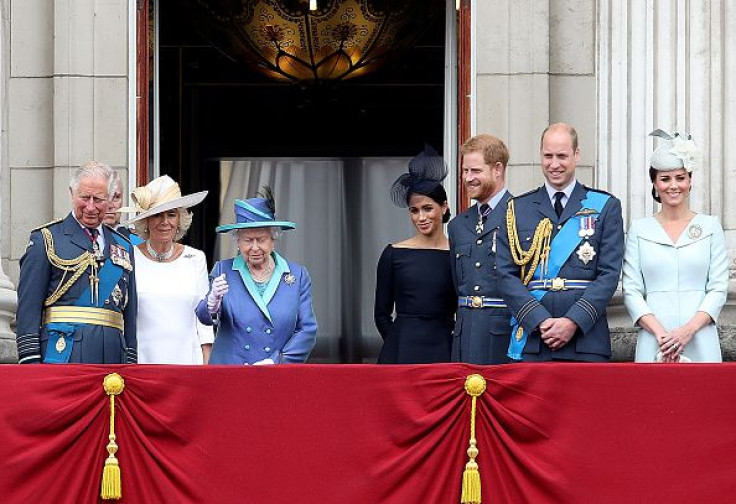 Prince Charles and Kate Middleton's relationship reportedly isn't as great as Meghan Markle's connection with the future king.
According to Lauren Turner, a journalist for Pop Sugar, the Duchess of Cambridge and Prince of Wales have a complicated relationship. It was reportedly Prince Charles who urged Prince William to either break off their relationship or pop the question with Middleton.
In Tom Bower's book "Rebel Prince: The Power, Passion and Defiance of Prince Charles," he alleged that the heir was threatened by Prince William and Middleton. He felt that the Duke and Duchess of Cambridge have overshadowed him.
In addition, following Prince George and Princess Charlotte's birth, the first-in-line to the throne felt that the Middletons were the favored godparents. In fact, Prince Charles reportedly snubbed Carole. The royal prince also demanded that the royal aides "ignore" Middleton's mom which angered Prince William.
"This so infuriated William that he consulted with his grandmother. To counter the hurtful snubs against Carole Middleton, the Queen then made a point of inviting a TV cameraman to film her driving the former air hostess around the Balmoral estate," Bower wrote.
However, despite Bowler's claims, journalist Catherine Mayer thinks that the tension between the two royals are simply from the British press "wanting to create stories where there aren't necessarily stories."
Prince Charles and Middleton have been photographed in various royal engagements and they were smiling. They appeared to be comfortable and happy with each other's company.
On the other hand, Prince Charles had no issues with the Duchess of Sussex. In fact, he has an endearment for Prince Harry's wife. The future king reportedly finds Markle "tough and unbending," so he fondly calls her "tungsten."
"Prince Charles admires Meghan for her strength and the backbone she gives Harry, who needs a tungsten-type figure in his life as he can be a bit of a soft," a royal insider said.
Markle felt the same fondness for her father-in-law. "Meghan met Charles and was bowled over by his charm," the source said. "She told Harry he was wonderful: welcoming, warm, hard-working, kind and stable. She made it clear that he should appreciate him and bond more."
© Copyright IBTimes 2023. All rights reserved.