Prince Charles Mocked After Choosing Katy Perry As British Asian Ambassador: Royal Should 'Rethink'
KEY POINTS
Prince Charles named Katy Perry as Britain Asian Trust ambassador
Twitter mocked Prince Charles for choosing Katy Perry as Britain Asian Trust ambassador
Prince Charles and Camilla's alleged son believes he was among the reasons why Prince Harry and Meghan Markle left
Prince Charles was mocked after choosing Katy Perry as the British Asian Trust ambassador.
The Prince of Wales decided to name the "Roar" singer the ambassador of "British Asian Trust." According to Cosmopolitan, Prince Charles chose Perry because he met her in Mumbai and he admired the singer's "long-standing commitment to charitable causes around the world."
However, many were not supportive of the royals' decision. Social media users were wondering if Prince William and Prince Harry's father did not know any British or Asian people in the country because he opted to choose Perry as the first non-Asian ambassador.
"Are there no high profile Asians or indeed Brits in Britain?" @jennyastewart wrote.
"Maybe PC needs to rethink this one," @kjkwalke commented with a laughing emoji implying that the royal's choice was funny.
While others just laughed at Prince Charles' decision and did not really take it seriously, several were bothered by how the future king ended up making such a decision. One said she was worried while another felt that the crown was doomed.
"Huge mistake- Prince Charles has awful instincts- unless he's passed over for William I'm afraid the Crown is doomed," @charsy102 wrote.
"I find this very worrying :/" added.
A different online user was convinced that Kate Middleton would be a better choice than Perry. According to Phoebe Dinsmore, Prince Charles' daughter-in-law is more fitting for the job.
Meanwhile, another online user felt that the monarchy is "falling apart" after Prince Philip retired. The Duke of Edinburgh decided to live privately in 2017.
"Thank you. I couldn't believe my eyes, either. All this crap started when Prince Philip retired. Apparently, he kept the whole firm in line and now everything is falling apart," @EmpressofM wrote.
In related news, Prince Charles and Camilla Parker Bowles' alleged son Simon Charles Dorante-Day felt that he was among the reasons why Prince Harry and Meghan Markle left the royal family. He revealed that he brought his case about Prince Charles and Camilla being his biological parents to the High Court and his legal battle could be among the "other challenges" Prince Harry was referring to when he spoke about their exit.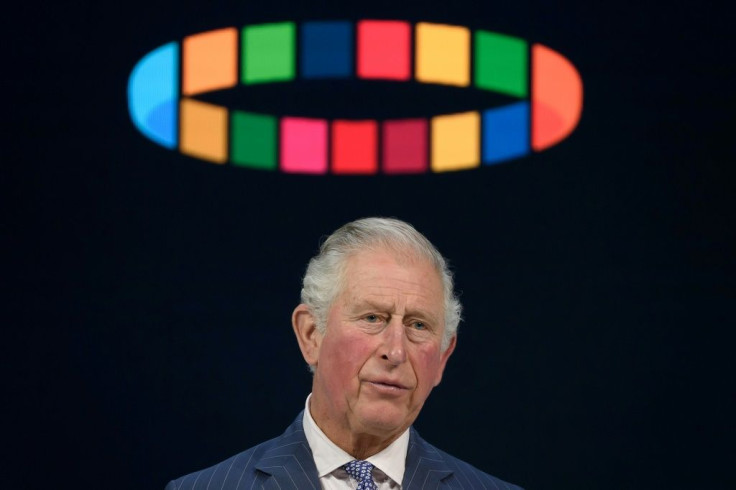 © Copyright IBTimes 2023. All rights reserved.