Prince Charles Played Peek-A-Boo With Princes William, Harry To Make Them Laugh
Prince Charles hilariously played peek-a-boo to make his young sons, Prince William and Prince Harry laugh during photo shoots.
Hello! magazine recently unearthed a photo of Prince Charles assisting photographer Tim Graham takes the most candid photos of his sons during a photo shoot at home.
In the snap, Prince Charles is standing beside Graham, and he has a cloth over his head while playing peek-a-boo with his sons and trying to make them laugh. Prince Charles' attempts at making Prince William and Prince Harry were a success as made evident by the photos that they released as a family months later.
A second photo showed Prince Charles carrying a young Prince Harry and playfully putting him over Prince William's shoulder. The two boys are very happy in the picture, and Prince Charles also looks smitten with his sons.
Princess Diana, who was not in the photo of the three male royals, was the one that tried to make her sons laugh behind the camera. Despite her split from Prince Charles, the two royals agreed that they want to give Prince William and Prince Harry a normal life as possible.
Darren McGrady, Princess Diana's former royal chef, previously told the publication that the late Princess of Wales wasn't strict when it comes to her kids.
"She let them be boys, young boys! There was always a battle between her and nanny… Nanny would say, 'No, they're eating dinner, they're having cabbage,' and the princess would say, 'No, if they're with me and they want loaded potato skins and fried chicken then they can have that,'" he recounted.
Unfortunately for Princess Diana, she didn't get to see her sons grow up. In fact, there are rumors that Prince William and Prince Harry had a serious falling out, and their gap was evident during their latest outing.
"Normally, when they arrive at an event, the brothers always walk together, even if it is behind their father… But the behavior is now very different," he told Metro.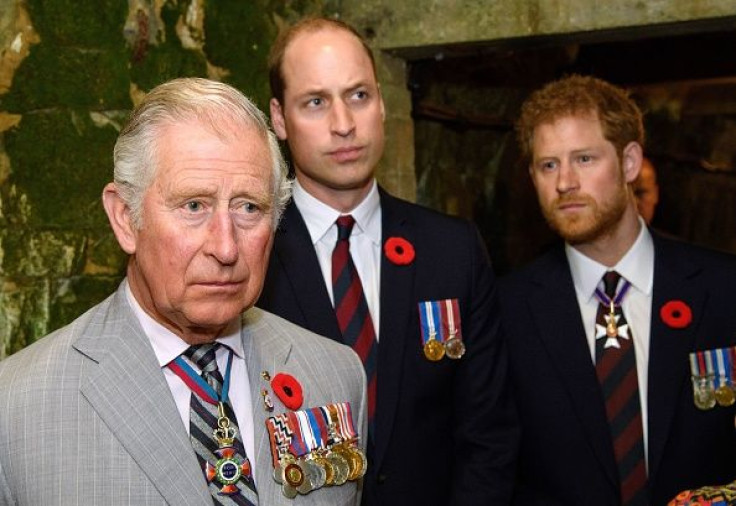 © Copyright IBTimes 2023. All rights reserved.