Prince Charles Promised To Give This To Phillip Schofield But Royal Forgot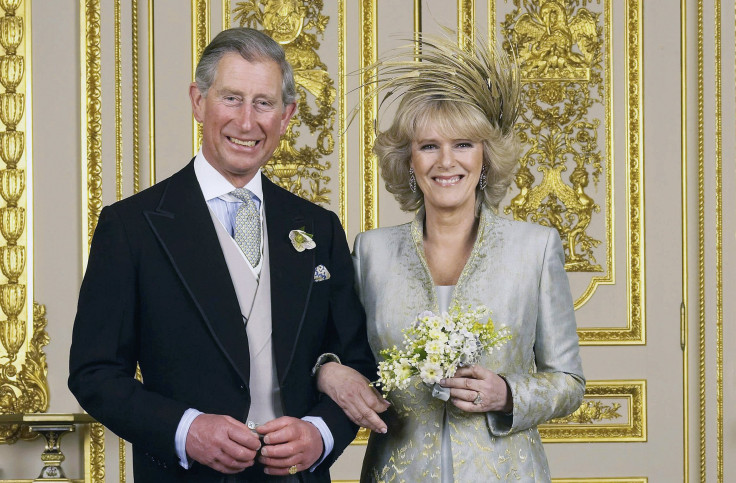 Phillip Schofield talked about his recent encounter with Prince Charles.
According to the English TV presenter in a showbiz segment, he ran in with Prince Charles and Camilla Parker Bowles at the Prince's Trust Awards last night. So, he reminded the royal about the promised he made on "This Morning" last month.
"We're both ambassadors for the Princes Trust and the Prince of Wales was fantastic because they came, him and the Duchess of Cornwall came and sat here, where you are sitting just a couple of weeks ago," Schofield said (via Express). "And, he promised to send us honey and he never did and I reminded him of that. He was mortified."
Holly Willoughby asked Schofield, "Was he really?"
"He was like, 'Didn't you get it? I'll get straight onto it right now.' Then he rushed off," Schofield continued.
During the event, the Prince of Wales teased Cheryl for ever-changing her last name. Cheryl has gone by her maiden name Cheryl Tweedy then changed it to Cheryl Cole after marrying Ashley Cole. Then she changed it to Cheryl Fernandez-Versini after marrying Jean-Bernard Fernandez-Versini.
"I am hugely grateful to all the celebrity ambassadors. Cheryl Tweedy... I thought to myself some time ago 'who is Cheryl Tweedy?' I suddenly realized I knew the Cheryl bit but missed out on the Tweedy. But, I am enormously grateful to her for raising £1million," Prince Charles said. "I can't keep up with all the changes of names that the companies do either, ladies and gentlemen."
In related news, Sally Bedell Smith, author of the biography "Prince Charles: The Passion and Paradoxes of an Improbable Life," revealed that the Duke of Cornwall was bullied into marrying Princess Diana. Prince Charles' cousin, Pamela Hicks, also felt the same.
Prince Philip reportedly sent his son a letter asking him to decide if he will marry Princess Diana or not as it was not fair for the latter's reputation. However, the latter did not take it well.
Hicks who read the letter said it was "measured and sensitive." However, Prince Charles thought of it otherwise.
"He wasn't in love, he wasn't ready," Hicks said in the biography. "He saw it as a ghastly threat. Psychologically he assumed his father bullied him, so he read it as a bullying letter."
Meanwhile, Paul Burrell revealed that Princess Diana suspected Prince Charles of plotting an automobile accident to remarry. "That is spooky. She predicted her own death nine months before she died," the former royal butler said.
© Copyright IBTimes 2023. All rights reserved.