Prince George Wears Trousers In Public On These Rare Occasions [PHOTOS]
Prince George still wears shorts for a reason.
Last weekend, the Duke and Duchess of Cambridge visited Middleton's garden at Chelsea Flower Show. The couple took Prince George, Princess Charlotte and Prince Louis along with them for a family day out and the third in line to the throne was spotted wearing shorts.
Just like Prince George, his younger brother Prince Louis can also be seen wearing shorts when the family visited Chelsea Flower Show. Although Princess Charlotte's big brother often wears shorts, he also dons trousers on rare occasions.
During Prince Harry and Meghan Markle's royal wedding, Prince George wore pants in public for the very first time. According to Harper's Bazaar, it was "signaling a brand new era for the royal."
Middleton dressed Prince George in trousers again for their Christmas card. In a snap, Prince George is seen wearing a sweater, wellington boots and a pair of blue pants while striking a fun pose.
​
Many are wondering why Prince George still wears shorts and not trousers. According to etiquette expert William Hanson, it's a "very English thing to dress a young boy in shorts."
"Trousers are for older boys and men, whereas shorts on young boys is one of those silent class markers that we have in England," he explained.
"Although times are (slowly) changing, a pair of trousers on a young boy is considered quite middle class – quite suburban. And no self-respecting aristo or royal would want to be considered suburban. Even the Duchess of Cambridge."
He added that a boy graduates to trousers when he is 8 years old. In this photo, Prince William can be seen wearing trousers while Prince Harry is wearing red shorts. The Duke of Cambridge was already 8 when the photo was taken. Prior to that, both Princes William and Prince Harry only wore shorts.
Earlier this month, the Cambridges reunited with the Tindalls. The two families were photographed having a great time. Prince William had his goddaughter Mia Tindall on his shoulders. Meanwhile, Zara and Prince George were also caught on camera giving each other high fives and hugging afterward.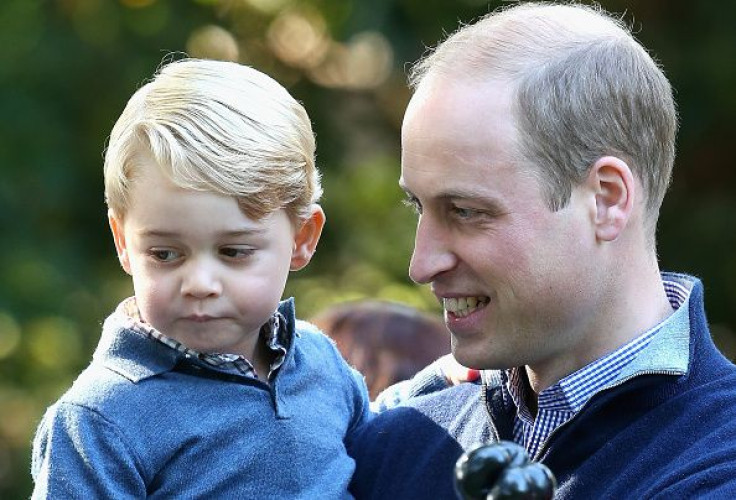 © Copyright IBTimes 2023. All rights reserved.