Prince Harry Accused Of 'Using King's Attempts To Reach Him' To 'Gain Sympathy': Report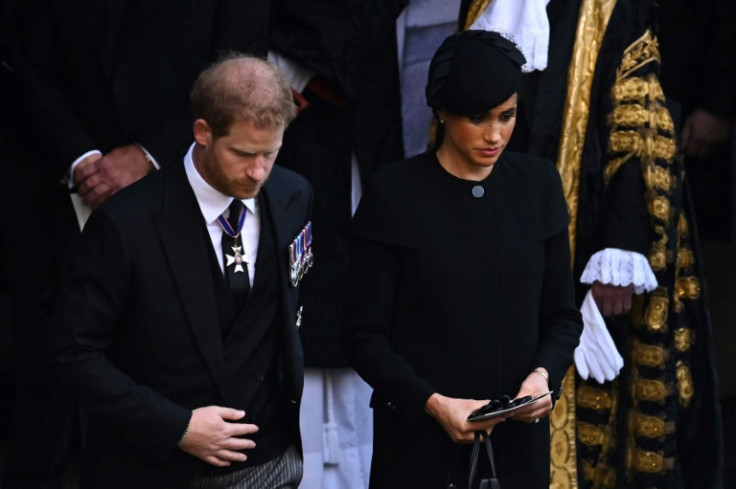 KEY POINTS
Lady Colin Campbell accused Prince Harry of creating a narrative that he is the "victim"
Reports previously claimed Harry learned about the Queen's death just minutes before it was made public
Some reports claimed Harry learned about his grandmother's death from online news reports
A royal pundit has accused Prince Harry of trying to play the "victim" amid reports that he learned of his grandmother Queen Elizabeth II's death through news reports and not the royal family.
Following the Queen's death on Sept. 8, there have been conflicting reports on when Prince Harry learned about the late monarch's passing.
The Telegraph claimed that the Duke of Sussex was informed by his father King Charles III that the Queen had died five minutes before the official announcement on Sept. 8 and was the "last to know." But a "highly-placed" Buckingham Palace insider, who was not named, told Page Six that instead of being informed by the royal family, Prince Harry allegedly discovered his grandmother's passing from online news reports when he landed in Scotland late in the afternoon that day.
British socialite and royal author Lady Colin Campbell claimed on her YouTube channel that these claims "don't add up" and that even if they were true, Prince Harry was the one to blame for being unreachable.
Revisiting the timeline of events on Sept. 8, the "Meghan and Harry: The Real Story" author said everyone close to the Queen, including Prince Harry, was informed after the late monarch had an "episode" that morning.
At that point, all members of the royal family who were not already in Scotland understood that they needed to rush to the Queen's Balmoral Castle as soon as possible because they "knew she was going to die," Campbell claimed.
"Of course, Harry knew that she was dying," she insisted.
The pundit claimed to have learned from "reliable" sources, whom she did not name, that "nobody in the royal family has been in regular touch with Harry and that he is incredibly hard to reach."
Shortly after the Queen's death, King Charles reportedly tried to call Prince Harry to tell him his grandmother had died but could not reach his younger son, Campbell claimed.
The royal expert noted that considering Prince Harry knew that the Queen's health was deteriorating, he should have made himself available "to receive any and every call."
Campbell suggested that news reports claiming Prince Harry was not informed of his grandmother's death by the royal family or that he learned about the news just minutes before the rest of the world did were part of a fake narrative that the Duke of Sussex was the "victim."
"I think it's just awful that even the Queen's death and the King's attempts to inform his son are being used by Harry's people to gain sympathy for him and to poke his father in the eye," Campbell said.
International Business Times could not independently verify Campbell's claims.
On Sept. 18, the day before Queen Elizabeth's state funeral, a spokesperson for King Charles addressed the report that Prince Harry was the last to know about his grandmother's death in a statement to the Daily Mail.
"The public was only informed after every family member had been informed," the statement read, without going into the details of when Prince Harry was clued in.
The outlet noted at the time that while it is true that Prince Harry was told shortly before the news became public, the reason for this was because he was on a flight to Scotland and therefore not contactable.
Queen Elizabeth II's death certificate revealed that she died of "old age" at 3:10 p.m. local time on Sept. 8 at the age of 96.
While King Charles III and Princess Anne were already in Scotland on official duties at the time, Queen Elizabeth's two other sons, Prince Andrew and Prince Edward, arrived at their mother's Scottish estate Balmoral with Prince William shortly after 5 p.m., The New York Times noted.
Prince Harry, who took a separate flight, didn't arrive until just before 8 p.m.
All four royals were too late to say their final goodbyes to the Queen.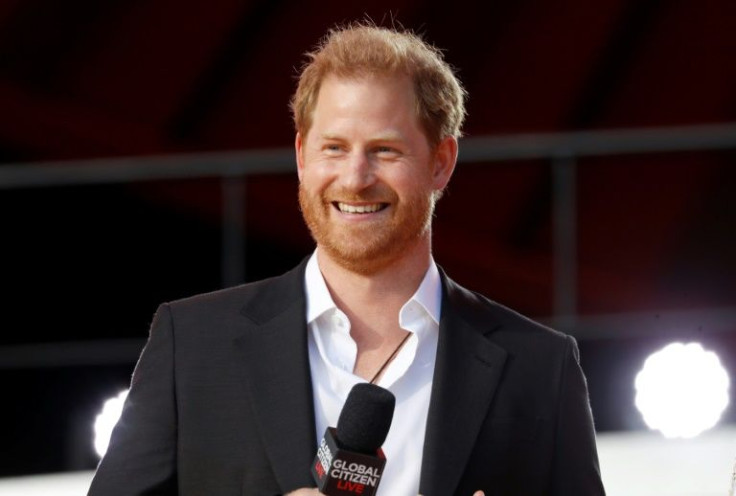 © Copyright IBTimes 2022. All rights reserved.
FOLLOW MORE IBT NEWS ON THE BELOW CHANNELS