Palace Releases Photo Of Senior Royals From Reception Prince Harry, Meghan Were 'Uninvited' From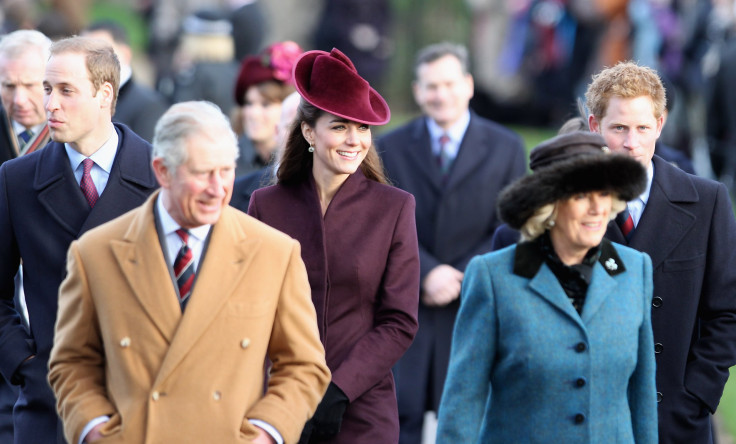 KEY POINTS
Buckingham Palace released a new photo of King Charles III, Queen Consort Camilla, Prince William and Kate Middleton
The snap was taken at a palace reception held for world leaders on the eve of Queen Elizabeth's funeral
Prince Harry and Meghan Markle were reportedly "uninvited" from the reception because they are no longer working royals
Buckingham Palace has released a new photo suggesting a new "Fab Four" in the British monarchy after King Charles III ascended to the throne.
The palace shared an official photo of King Charles III, Queen Consort Camilla, Prince William and Kate Middleton at a reception held for heads of state and official overseas guests on hand for Queen Elizabeth II's funeral.
The picture was taken at Buckingham Palace on Sept. 18 by royal photographer Chris Jackson.
In the photo, all four royals are smiling and wearing black. Queen Consort Camilla and the Princess of Wales wore gowns, while the King and the Prince of Wales donned a suit and tie.
"Their Majesties The King and The Queen Consort with Their Royal Highnesses The Prince and Princess of Wales," the caption read.
The photo received mixed responses on social media. Some royal fans were happy to see the four together, but others saw the post as a snub to Prince Harry and his wife Meghan Markle.
"Another snub of Harry and Meghan. So rude," one commented.
However, a second royal fan argued, "It's the King and Queen consort with our future King and Queen. Harry would never have been in this photo. Would you have asked where Princess Margaret was if it was a photo of King George, Princess Elizabeth and Prince Philip?"
"We love you, we respect you and support you! God save the King and his heir and all the royal family," a third person wrote.
The new photo of King Charles III, Queen Consort Camilla, Prince William and Princess Kate was taken at the same reception that Prince Harry and Markle were suddenly uninvited from last month, Entertainment Tonight reported.
The couple received an invitation to attend the reception for world leaders at Buckingham Palace on the eve of the Queen's funeral on Sept. 19, but they were later uninvited because the event was for working members of the royal family only, the outlet learned.
The Duke and Duchess of Sussex announced their decision to step back from royal duties in January 2020. They officially gave up their roles as working royals in February last year.
Prince Harry and Markle were already in Europe last month for a series of charitable events when Queen Elizabeth II died on Sept. 8. They extended their stay in the U.K. to take part in the plans for mourning the Queen and to attend the funeral for his grandmother.
Markle was reportedly not invited to join the royal family at Balmoral Castle in Scotland following the Queen's death on Sept. 8.
"It's understood that the family wanted Prince Harry to be there, even though he was unable to get to Balmoral in time to see his grandmother," royal expert Katie Nicholl, the author of "Harry: Life, Loss, and Love," told ET.
"But Meghan, the Duchess of Sussex, was not, we understand, invited to join the family," Nicholl added. "She has said she will go to Balmoral another time. But I think it is quite significant that Prince Harry traveled to Balmoral on his own without his wife."
However, the one-time "Fab Four," Prince Harry, Markle, Prince William and Middleton, reunited and put on a united front on Sept. 10 to greet mourners outside Windsor Castle in the wake of the Queen's death.
Royal historian Robert Hardman said he believes that Queen Elizabeth II would have wanted Prince Harry to reconcile with his father King Charles and his older brother Prince William.
"The Queen adored Harry right to the end, and Harry adored her," Hardman told People of the special bond Prince Harry and his grandmother shared. "I think she was one of the conduits between Windsor and California, and it would have been one of her dearest wishes that they patch things up."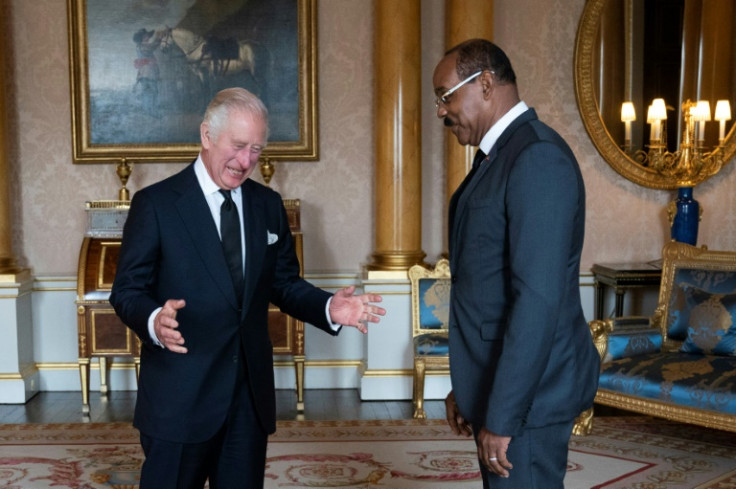 © Copyright IBTimes 2023. All rights reserved.