Prince Harry, Meghan Allegedly Editing Docuseries, Memoir To Be Invited To King's Coronation: Royal Biographer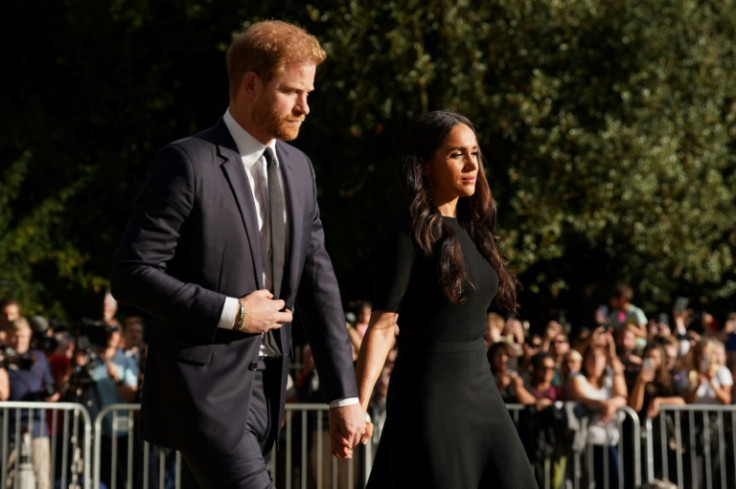 KEY POINTS
Prince Harry's biographer weighed in on reports that the royal and Meghan Markle are making changes to their upcoming projects
Angela Levin claimed the couple wants to "calm down some of the stuff that they've done for Netflix"
Levin suggested changes are being made to Harry's memoir and their rumored docuseries "because they want to come to" the King's coronation
Prince Harry and Meghan Markle may be looking to "soften" the content about the royal family in their rumored Netflix project and his memoir so that they won't be excluded from an upcoming royal event, a royal commentator has suggested.
During an appearance on GB News this week, British journalist Angela Levin, a biographer of Prince Harry's, commented on reports that the Duke and Duchess of Sussex have made changes in their public relations team and in their upcoming media projects.
It was confirmed last month that Prince Harry and Markle parted ways with New York PR firm Sunshine Sachs, which they worked with for years, Vanity Fair reported. Unnamed insiders also told Page Six that in addition to delaying the prince's memoir, the couple wants to make more edits to their alleged Netflix docuseries, which would potentially push back its release to next year.
"They want to actually calm down some of the stuff that they've done for Netflix, which they're very anxious to get out by the end of the year, but they're now saying that they'll do it next year," Levin claimed of Prince Harry and Markle.
She continued, "They want to soften the things that they said about [Queen Elizabeth II] and King Charles III, and it's quite interesting because obviously, they've done it, which is nasty in itself."
Levin, who recently released her new royal biography on Queen Consort Camilla, noted that if the couple needs months to remove what they've said about the royal family in their media projects, it shows "there's quite a lot that they've said and done that they now don't think is appropriate."
The royal biographer claimed there has been speculation that Prince Harry and Markle are making the changes "because they want to come to" King Charles III's coronation. An official coronation date is yet to be announced, but The Telegraph reported that it is likely to be in spring or summer 2023.
Weighing in on the possible reason the Sussexes and their longtime PR firm parted ways, Levin suggested, "I think they were very harsh, very strong and very determined, and they were going at it all the time in the sort of power shots."
​​As for Prince Harry's upcoming book, Levin claimed that he wants to "rewrite a lot" of his memoir but that she wasn't sure if his publisher Penguin Random House would allow him to make any major changes at this point.
"I don't know if the publisher will let him because it's almost ready to go, and publishers can't just suddenly quickly change things like a newspaper can," Levin said. "We'll have to wait and see what's in there."
Levin also suggested that since the publisher reportedly paid Prince Harry $20 million for his book, "they might just say we don't want you to take it all out so it's soft and nice because that's not very interesting for that sort of money."
International Business Times could not independently verify Levin's claims.
Prince Harry's memoir was originally scheduled for release in November, but it was recently moved to next year.
Meanwhile, Page Six reported that Netflix chiefs — who have not officially announced the Sussexes' project with the streamer yet — had hoped to air the couple's docuseries in December after "The Crown" Season 5, but unnamed insiders told the outlet that it may not air until later in 2023 due to Prince Harry and Markle's alleged edits.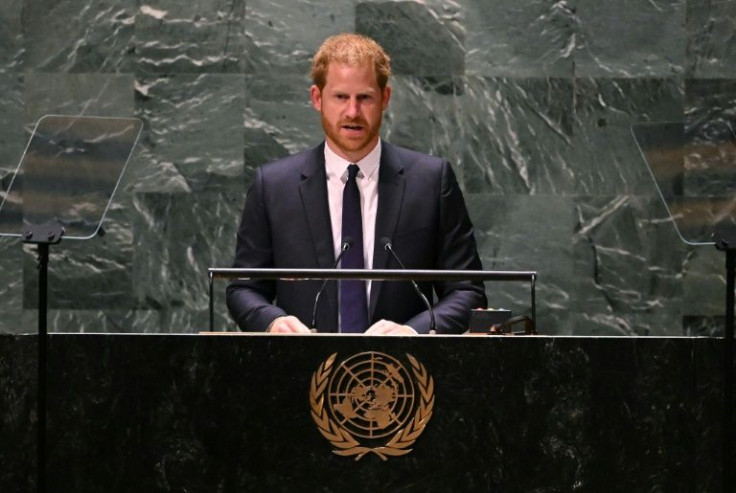 © Copyright IBTimes 2023. All rights reserved.