Prince Harry Allegedly Discovered Queen Elizabeth Died From Online Reports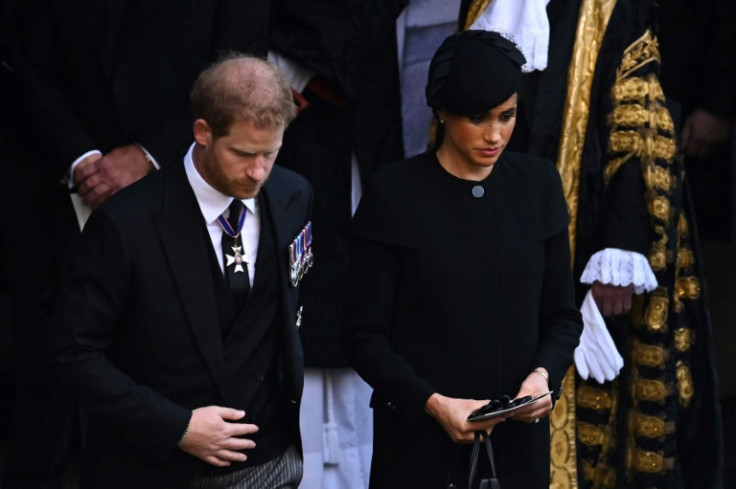 KEY POINTS
A new report claims that no one from the royal family called Prince Harry to inform him about the Queen's death on Sept. 8
He allegedly learned of his grandmother's passing from news reports when he landed in Scotland late in the afternoon
King Charles' rep said all members of the family were informed before the news was announced to the public
Prince Harry allegedly learned of his grandmother Queen Elizabeth II's death from online news reports, not the royal family, a report has claimed.
The Duke of Sussex had rushed to his grandmother's bedside to say a final goodbye on Sept. 8, but he reportedly arrived at Balmoral, the late monarch's Scottish residence, more than an hour after Buckingham Palace announced that Queen Elizabeth had died at the age of 96.
A "highly-placed" Buckingham Palace insider, who was not named, told Page Six that Prince Harry had been called to Scotland by his father, King Charles III, in the morning.
However, another unnamed palace source claimed to the outlet that no one from the royal family or the palace called Prince Harry to inform him of Queen Elizabeth II's death. He allegedly discovered his grandmother's passing from news reports when he landed late in the afternoon that day. International Business Times could not independently verify this information.
This report came after The Telegraph claimed that Prince Harry was informed by his father King Charles III that the Queen had died five minutes before the official announcement on Sept. 8 and was the "last to know."
A spokesperson for King Charles reacted to the reports in a statement to the Daily Mail Sunday.
"The public was only informed after every family member had been informed," the statement read, without going into the details of when Prince Harry was told.
On Sept. 8, Prince William and his uncles Prince Andrew and Prince Edward flew to Scotland together and arrived at around 4 p.m. U.K. time., Page Six reported. Prince Harry reportedly took a separate flight and arrived before 8 p.m. — almost 90 minutes after Buckingham Palace announced the Queen's death.
This sparked claims that the Duke of Sussex was denied a seat on the plane carrying the members of the royal family. However, an anonymous source told Page Six that "absolutely no decision was taken to exclude" Prince Harry.
King Charles III had already asked his sons to rush to Balmoral to see the Queen after doctors became concerned for her health earlier that day, the source added.
Prince William flew to Scotland earlier than his younger brother because King Charles had asked him to attend the Privy Council meeting in his place, unnamed insiders told the outlet. At that time, it wasn't clear what would happen over the next few hours.
Meanwhile, Markle was supposed to travel to Balmoral with Prince Harry that day, but the Duke of Sussex ended up arriving alone.
"Tensions were so high and there was no way Meghan could have gone to Balmoral," a "highly-placed" palace source, who was not named, told Page Six earlier this month.
Markle's bombshell interview with The Cut, which was published just days before the Queen died, allegedly contributed to the ongoing tension between the Sussexes and the royal family, according to the outlet.
In the interview, the duchess said Prince Harry told her he "lost" his father as a result of their decision to step back from royal duties in 2020.
Prince Harry and Markle are already back in California. They flew back home Tuesday, a day after Queen Elizabeth's funeral, to reunite with their children Archie, 3, and Lilibet, 1, after being away from them for over two weeks.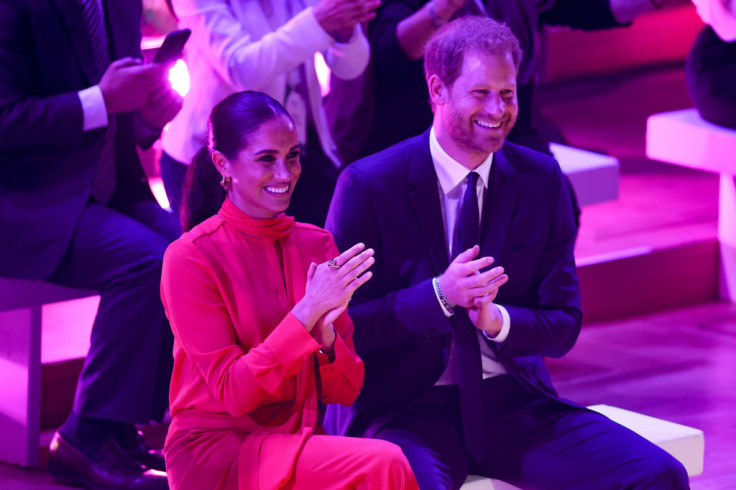 © Copyright IBTimes 2023. All rights reserved.