Prince Harry Almost Got Into A Fight With Biographer During Heated Argument
Prince Harry reportedly almost got into a fight with a biographer.
The Duke of Sussex is reportedly short-tempered, and in 2004, it was reported that he got involved in a scuffle with the press outside a London nightclub. Duncan Larcombe, the author of "Prince Harry: The Inside Story," revealed that he was once on the receiving end of Prince Harry's wrath.
"Harry and I almost had a fight once," Larcombe told Yahoo's "The Royal Box," adding that the incident was "fine."
"We had a bit of a heated argument," he continued.
The royal biographer even commended Prince Harry for being "honest," saying that it was "good for him." He also understands that Prince Harry is a passionate guy, and if he is angry, he will really tell you about it.
According to Larcombe, he saw Prince Harry after he wrote the controversial Nazi story. Their encounter happened a few weeks later in Switzerland when the Duke of Sussex was on a skiing trip. The author again said that their encounter was "absolutely fine."
"I always found with Harry – and William – if you write a story about them that's true and that's fair, they don't have a problem," Larcombe added.
Larcombe said that when Prince William and Prince Harry get angry and defensive, it is usually when the reports about them are wrong. He also stressed that the Duke of Cambridge and Duke of Sussex can be defensive about their other halves, Kate Middleton and Meghan Markle, respectively.
Prince Harry became popular for his partying habits and silly antics. When he was still studying, he once triggered a major security alert at his boarding school due to a GPS error because he lost his GPS satellite tag. The device was later located in his laundry bin.
Prince Harry also earned a reputation for being the class clown. In fact, he was dubbed as the "troublesome clown" due to his misbehavior.
Prince Harry also previously indulged in alcohol and smoked marijuana. When his father, Prince Charles, learned that he was smoking pot, the Prince of Wales reportedly "went mental" and ordered that he go to a rehab clinic to talk to other people who had a drug addiction.
Prince Harry is now a changed man. The Duke and Duchess of Sussex are expected to welcome their first baby in spring.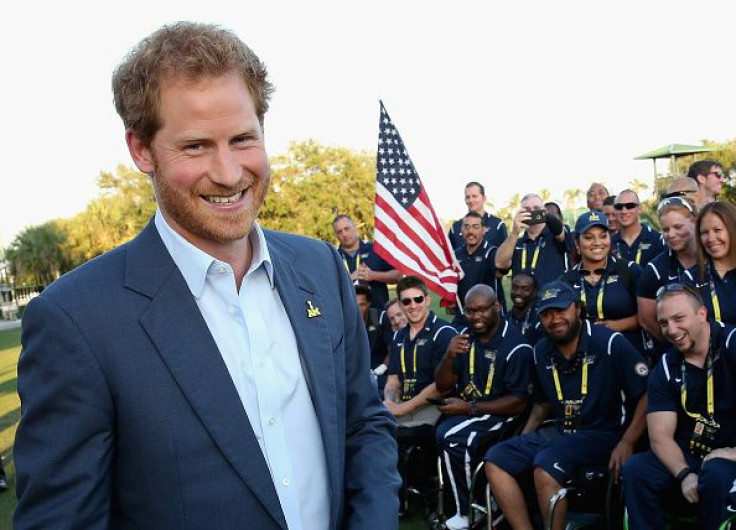 © Copyright IBTimes 2023. All rights reserved.