Prince Harry Called Out For More Factual Errors In 'Spare': 'Cannot Even Fact-Check His Own Family Tree'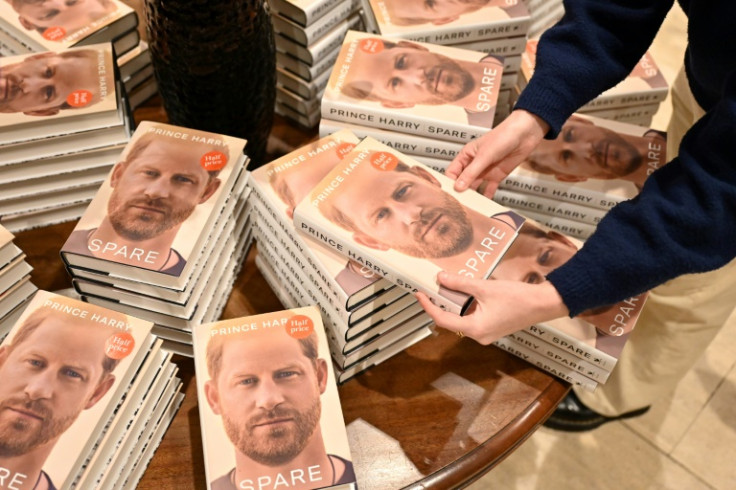 KEY POINTS
Several Twitter users called out Prince Harry for claiming he is a direct descendant of Henry VI
Henry VI, the founder of Eton, only had one son, who died on the battlefield at 17
Air New Zealand also refuted the claim about flights between Mexico and the U.K.
More errors were allegedly found in Prince Harry's book.
Twitter users called out the Duke of Sussex after spotting more factual errors in his memoir, "Spare," released Tuesday. In the publication, Prince William's younger brother wrote that King Henry VI, who founded the prestigious boarding school Eton — the school he and the Prince of Wales attended, was his "great-great-great-great-great-great-great-grandfather," Page Six reported.
However, Prince Harry raised eyebrows because Henry VI only had one son, Edward of Westminster, who died on the battlefield at the age of 17 before he could have a family and children of his own.
"Henry VI's only son, Edward of Westminster, was killed at the Battle of Tewkesbury in 1471, aged 17," one tweeted. "Henry VI had no other children, so how could he be a 'direct' ancestor? Prince Harry appears to have been very loosely educated. Maybe Eton owes HM the King a refund on their fees."
"Prince Harry cannot even fact-check his own family tree given that he remains under the impression he is [a] descendent [of] King Henry VI, whose son died childless at 17. But sure, let's all believe Harry fact-checks 'The Crown.' That's believable," another added with a rolling-on-the-floor laughing emoji and clapping hands emoji.
Another error Page Six reported from "Spare" was Prince Harry's claim that he offered his father-in-law, Thomas Markle Sr., a first-class ticket from Mexico to the U.K. on Air New Zealand.
"We told him, leave Mexico right now: A whole new level of harassment is about to rain down on you, so come to Britain. Now," he wrote. "Air New Zealand, first class, booked and paid for by Meg."
However, Air New Zealand's spokesperson refuted Prince Harry's claim.
"We've never had flights between Mexico and the U.K. And we only have Business Premier," the spokesperson told the New Zealand Herald.
Prince Harry also mentioned in his book that he was fond of T.K. Maxx's "once-a-year-sale." However, the discount store also refuted the claim, saying in a statement to Express U.K. that "we don't actually do sales," but "we offer great value, style and savings all year round."
Several also called out Prince Harry for his recollection of what he was doing when he learned about the Queen Mother's death. He claimed he was in Eton when a courtier called him about the news. However, there were several reports with photos of him with his father King Charles and brother Prince William on a ski trip in Klosters, Switzerland, at the time.
Prince Harry's book "Spare" was released Tuesday.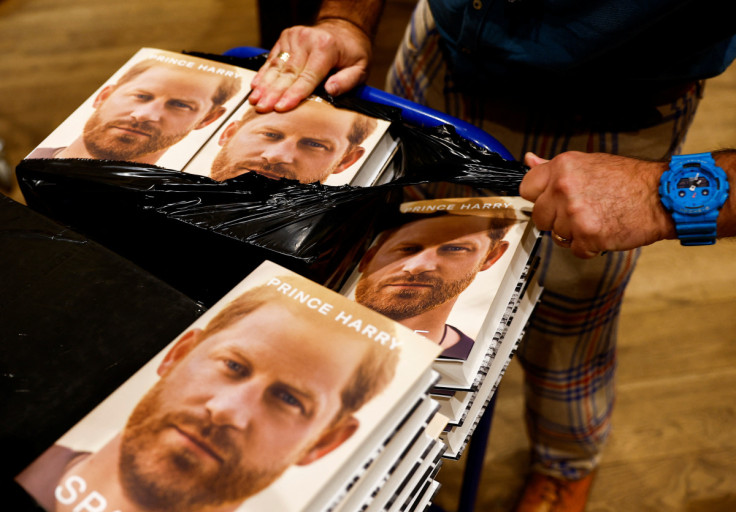 © Copyright IBTimes 2023. All rights reserved.