Prince Harry 'Desperate' For Approval From Prince William, Relationship Still 'Strained': Royal Expert
KEY POINTS
Prince William and Prince Harry's relationship is still "strained in the extreme," royal expert Russell Myers claims
The journalist claimed to have seen Prince Harry trying to catch his older brother's eye during the Jubilee service on June 3
Myers suggested that Harry still "longs for this sort of belonging" from the royal family
Prince William and Prince Harry reunited in the U.K. earlier this month, but the tension between the brothers has not eased, a royal expert has claimed.
Journalist Russell Myers, royal editor at Daily Mirror and co-host of "Pod Save The Queen" podcast, discussed where Prince Charles' sons stand today during an appearance on "Today Extra" Tuesday.
Prince William and his younger brother were not seen publicly interacting when Prince Harry and Meghan Markle were in the U.K. earlier this month for Queen Elizabeth's Platinum Jubilee celebrations, including during the National Service of Thanksgiving, which both brothers attended at St. Paul's Cathedral on June 3.
Myers claimed that the Duke of Cambridge and the Duke of Sussex's relationship is still "strained in the extreme at the moment" but that Prince Harry appeared to have wanted to talk to his older brother during the Jubilee festivities.
"We saw it at the Platinum Jubilee celebrations. They didn't, unfortunately, hang out at all," the royal expert said. "I was in St. Paul's Cathedral, where I saw Harry sort of straining his neck to try and catch his brother's eye but didn't manage to at all. They didn't spend any time together during those four days."
Myers believes that Prince Harry discussing the royal family in interviews following his move to California was part of the reason why the brothers' rift hasn't healed.
When co-host David Campbell chimed in saying that Prince William appeared to be shutting down his younger brother's efforts to reconcile, Myers agreed, saying he "saw it with [his] own eyes" during the service at St. Paul's Cathedral.
"Harry is desperate, I think, for approval from his brother. [He is] caught in this sort of no man's land that he wants to get on with the rest of his life with Meghan in California," Myers claimed. "They've set up this brand new life, everything seems to be going great for them, they've made an awful lot of money through these Netflix and Spotify deals. And yet, he still longs for this sort of belonging from the family."
The royal expert added that he believes it is still a "very, very long road back" for Prince Harry and that the brothers need a "bit more space between them" before they can reconcile.
Another royal expert, Christopher Andersen, also recently suggested that Prince Harry and Markle had hoped to "mend fences" with other members of the royal family during their recent trip to the U.K. but were unsuccessful.
"They went there hoping to mend fences and ran into a brick wall," the "Brothers and Wives: Inside the Private Lives of William, Kate, Harry and Meghan" author told Us Weekly. "I thought that there would be an opportunity for [Harry] to show up there to show the solidarity [and] the future of the monarchy. … I'm sure they expected to have a warmer welcome than what they received."
It was reported that Prince Harry and Markle extended an olive branch to Prince William and Kate Middleton by inviting the Cambridges to their daughter Lilibet's first birthday party at their U.K. home Frogmore Cottage on June 4.
But the Duke and Duchess of Cambridge, who attended at least two Jubilee events that day, declined the invitation, Page Six reported.
However, Prince William and Middleton made sure to pay tribute to their niece via social media. "Wishing a very happy birthday to Lilibet, turning one today!" they wrote on Twitter on June 4.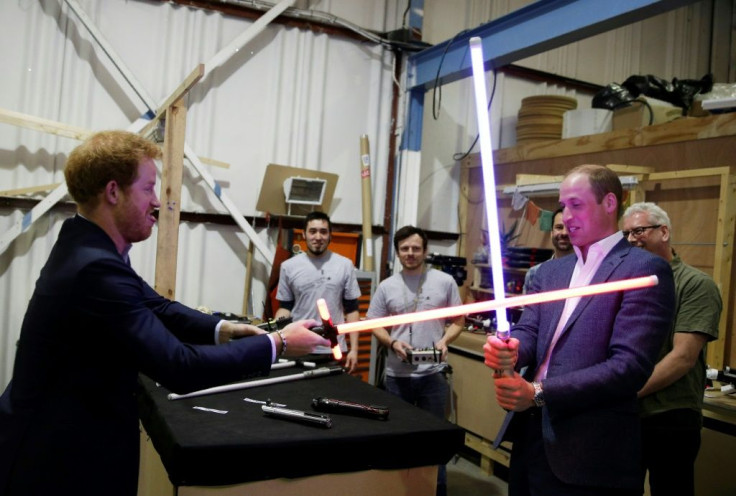 © Copyright IBTimes 2023. All rights reserved.