Prince Harry 'Emasculated,' Unable To Make Meghan Markle Happy, Author Says
Prince Harry is being blamed for Meghan Markle's unhappiness. The Duchess of Sussex recently said in a new documentary that not a lot of people have asked if she's OK.
Shortly after her interview aired, royal author Angela Levin told Sky News that the Duke of Sussex must be blaming himself for his wife's sadness. And Markle's statement must have left Prince Harry feeling emasculated.
"For a young wife to say 'I'm surviving not thriving', I think is a knife wound in somebody's heart, especially your husband," she said.
Host Kay Burley said that Prince Harry and Markle could step back from their public life if they wanted to so that the latter would no longer feel unhappy and isolated. Levin said that Prince Harry and Markle could definitely stay out of the limelight but even before this happens, Prince Harry must have already been feeling that he's failed his wife.
But despite Markle's controversial statements in "Harry & Meghan: An African Journey," Prince Harry showed his 100 percent support for his wife. The Duke of Sussex said that he doesn't want Markle to experience what Princess Diana experienced when she still alive.
He also said that he will do everything in his power to protect Markle and their son, Archie. Unfortunately, the royal couple's statements did not sit well with some royal experts and fans.
In fact, royal experts also claimed that the recent statements made by the royal couple is causing a headache on Queen Elizabeth II. It is still unclear whether or not Her Majesty was informed about the interview beforehand.
But Markle evidently slammed the British monarchy and the royal family by saying that having a stiff upper life could be very damaging internally. The Queen has trained members of the royal family to not explain to the public and to not show their emotions. However, Markle has done the exact opposite.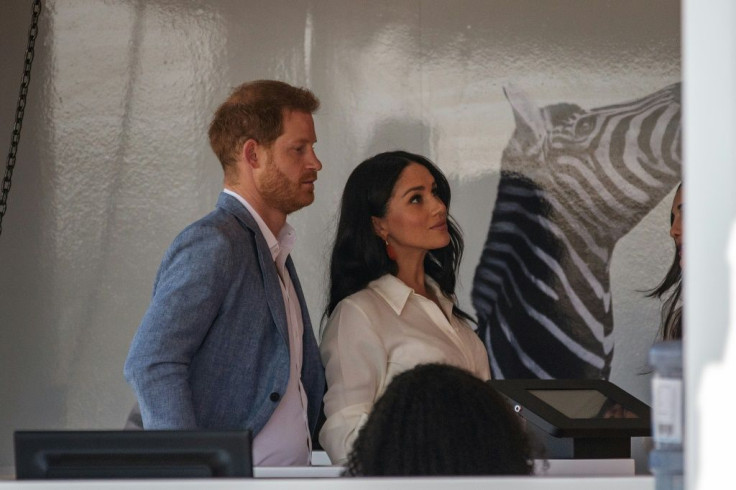 © Copyright IBTimes 2023. All rights reserved.