Prince Harry Gets Thrown Off Horse In Video Before Meghan Markle Birth
Prince Harry is a big fan of polo and plays in matches even to this day. But while Meghan Markle's husband might be skilled in the sport, this doesn't mean he hasn't experienced his fair share of mishaps and accidents during polo matches.
In an unearthed video shared by Hello! magazine, an 18-year-old Prince Harry was captaining England in a polo match against France. The National School's Polo Tournament in Warwickshire marked the Duke of Sussex's first international match.
Prince Harry encountered a mishap during the match, however, when he gets thrown off his horse. In the clip, the young duke can be seen holding on to the horse that buckles beneath him, but he is ultimately thrown to the ground.
Fortunately, Prince William's younger brother didn't experience any noticeable injuries. The video ends with Prince Harry quickly recovering from the accident and standing up. He also smiles and claps for the crowd, which included his father, Prince Charles, who attended to show his support.
Meanwhile, Prince Harry's mishap hasn't stopped him from continuing to play polo. Just last year, the Duke of Sussex participated in a charity polo match for the Sentebale SPS Polo Cup in Berkshire. The charity competition aimed to raise money for a non-profit he co-founded in 2006, Sentebale, which provides support for children affected by HIV and AIDS in Botswana and Lethoso.
Prince Harry's wife, Duchess Meghan, accompanied her husband and cheered him on during his game. The Duke and Duchess of Sussex even shared a sweet kiss in front of cameras during the trophy ceremony.
Prince Harry may not be able to play polo as much in the near future, however, as the royal and his wife will soon be welcoming their first child. There is still no news of Markle giving birth to their firstborn, though as of April 29, the duchess was reportedly already "a couple of days overdue with her baby," according to The Sun's Emily Andrews.
On May 2, ITV reporter Chris Ship shared that Meghan is "4 days" past her due date.
Prince Harry and Markle previously announced that they will be keeping details about their first child's arrival private, so fans may have to wait a while to see the next royal baby.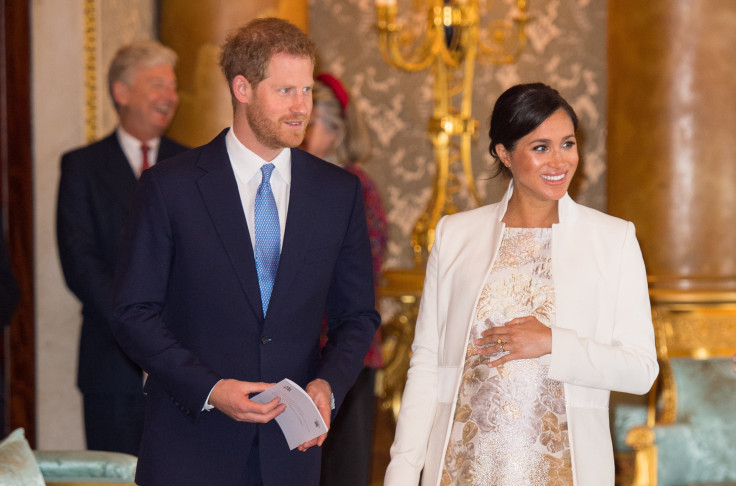 © Copyright IBTimes 2023. All rights reserved.