Prince Harry Looks Angry, Regretful, Sad In This Photo During Commonwealth Service, Twitter Says
KEY POINTS
Prince Harry looks regretful, sad and angry in one photo
Twitter reacted to Prince Harry's photo taken during the Commonwealth Service
Prince Harry was a little uneasy while Markle was more confident during the Commonwealth service
Prince Harry looked angry, regretful and sad during the Commonwealth service, according to Twitter users.
On Monday, the Duke and Duchess of Sussex joined the royal family for Commonwealth Day at Westminster Abbey. It was Prince Harry and Markle's first engagement with the members of the Firm after they announced in January that they were stepping back as senior members of the royal family.
During the event, Prince Harry was photographed with a gloomy facial expression when the royals were about to leave the venue. Online users immediately commented on the snap with some saying that Prince William's brother didn't just look sad, he looked angry and regretful, too.
"What is wrong with Harry? This isn't a sad face, a pensive face, even a regretful face, this is literally anger, almost rage. He looks positively furious. I'd go as far to say as scary when you zoom in on him," @superscuba83 wrote.
"It is scary yes. Is he on some kind of medication?" one asked.
Meanwhile, some blamed Markle for her husband's disposition. One claimed that the duke is always angry around his wife. A different online user said that he looks happier when he is alone.
"I think it's Meghan. He is always angry in her presence. She is passive aggressive & for sure makes snide comments to him. Then she smiles like a lunatic as if nothing is wrong, while he is left with rage which he can't hide. Toxic isn't the word for these two!" @kouklitsa107 wrote.
"I agree he looked so relaxed & more like himself on Friday when he did a lone engagement," @CorrinaWhelan added.
Another online user agreed and suggested that it could be due to his "narcissistic" wife. "That is what Narc's do. They get the empathic person to embody their rage for them. That way they don't have to feel their own emotions or take responsibility for them or their effect upon others," @squidinkydink replied.
"Yet people think hes a victim. Hes either hypnotised, drugged OR as bad as the green goddess there," another user added, implying that Prince Harry wasn't as harmless as many thought.
Meanwhile, according to body language expert Bianca Cobb, Prince Harry was "a little uneasy" during the outing. On the other hand, his wife Markle was "more relaxed."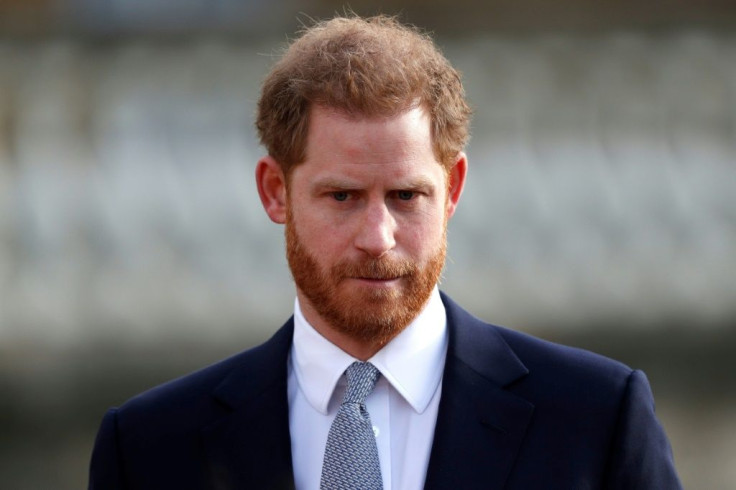 © Copyright IBTimes 2023. All rights reserved.