Prince Harry Is In 'Love' With Meghan Markle, But Doesn't Want To 'Hurry' With Marriage Proposal: Report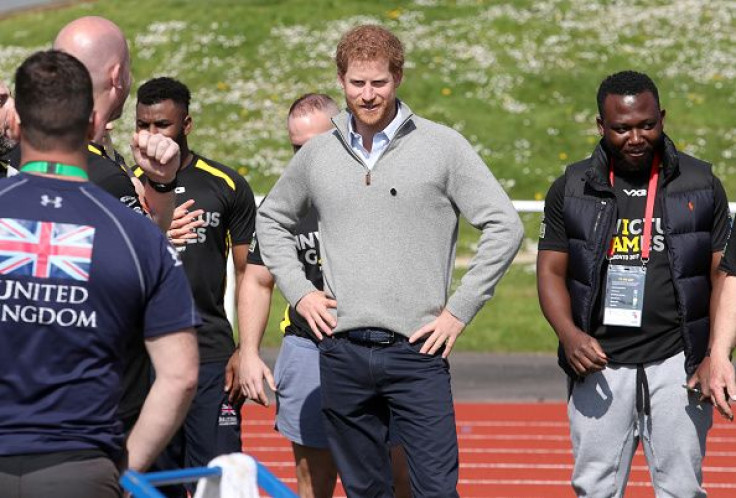 While Prince Harry is "in love" with his American actress girlfriend Meghan Markle, he wants her to get used to the royal life before popping the question, according to the People magazine. The two have been dating for nearly a year and have been spotted together on numerous occasions.
Ingrid Seward, editor-in-chief of Majesty magazine told People that Harry indeed loves Markle but he does not want to "hurry" in proposing her for marriage.
Read: Meghan Markle To Attend ATX With 'Suits' Cast
"He wants her to acclimatize to it all," Seward told People on Wednesday. "It's such a whole different world to move into — there's so much to get used to."
The couple has been juggling their work and love life across the continents. This has made people question whether Markle will be the one with whom Harry will settle down.
"He's really in love with her, but wants to give it his best crack," Seward told the magazine.
Reports about Harry and Markle's romance first surfaced last August and Nov. 8, 2016, the Kensington Palace confirmed their relationship. The couple reportedly introduced each other to their families. While Markle met Prince William, Kate Middleton and their two children — Prince George and Princess Charlotte — Harry met his girlfriend's father Thomas Markle.
It was widely speculated that Markle would attend Pippa Middleton's wedding May 20 in Englefield Estate, Berkshire. While, she was not seen at the ceremony, People reported the "Suits" star attended Pippa's private reception following the wedding.
Markle, 35, has made several trips to London to be with her royal boyfriend. Even Harry has taken time out to be with her.
The 32-year-old royal flew to Toronto on April 12 to celebrate Easter with Markle. The two reportedly spent that weekend together.
A March E! Online report said the couple feels ready to take their relationship to the next level.
"It comes down to timing," an unnamed source told the entertainment website at the time. "Harry is ready to settle down and Meghan feels the same way. They are both in this for the long haul, they've known pretty much from the start. Everything has just fallen into place."
There were also reports about Markle planning to quit acting and have a change in her career. The actress is known for her humanitarian work with the United Nations Women organization and World Vision.
"Even before Harry, she was starting to think about transitioning out of acting. She wants to focus on other worldly endeavors she is passionate about, like her philanthropy," a source told E! News in March.
The following month, Markle closed down her lifestyle blog "The Tig." At the time speculations arose, she shut down the blog to focus on her relationship with Harry. However, she did not address those speculations.
"After close to three beautiful years on this adventure with you, it's time to say goodbye to The Tig. What began as a passion project (my little engine that could) evolved into an amazing community of inspiration, support, fun and frivolity. You've made my days brighter and filled this experience with so much joy. Keep finding those Tig moments of discovery, keep laughing and taking risks, and keep being 'the change you wish to see in the world,'" Markle wrote in a farewell note on the blog.
© Copyright IBTimes 2023. All rights reserved.