Prince Harry Made This 'Unnecessary' Comment That 'Upset' Queen Elizabeth Years Before Exit Revisited
KEY POINTS
Prince Harry made a comment about the monarchy that upset the Queen
Prince Harry was deemed a reluctant royal even before he met Meghan Markle
Prince Harry didn't look so well in his recent sighting sans Meghan Markle
Prince Harry made an unnecessary comment about the monarchy years before he met Meghan Markle that upset Queen Elizabeth II.
Last month, the Duke and Duchess of Sussex announced that they were stepping back from their roles as senior members of the royal family. The members of the Firm were reportedly shocked because they weren't informed before the royal couple dropped their bombshell announcement. However, the Queen decided to support the couple.
But just recently, Prince Harry and Markle were in hot water again after they responded to the Queen's decision to ban them from using the word "royal" in their branding. The Sussexes reiterated that the Queen has no "jurisdiction" over the word "royal" overseas and they have no plans of using it.
Prior to meeting Markle and years before Megxit, Prince Harry was already considered a reluctant royal. According to royal biographer Katie Nicholl in her 2017 book "Harry: Life, Loss and Love," he even made a statement about the monarchy that reportedly upset Her Majesty.
"Is there any one of the royal family who wants to be king or queen? I don't think so, but we will carry out our duties at the right time," Prince Harry said.
Nicholl said that it was the first time Prince Harry made a public statement about the monarchy and it didn't sit well with the palace. Queen Elizabeth II and Prince Harry has a very special bond. However, at that point, the monarch couldn't understand why he made such comment about their duties.
"I think she found them unnecessary and upsetting," Nicholl added.
The royal biographer added that the Queen never complains and she couldn't understand why Prince Harry had to open it up to the public. The author noted that it could be a "generational thing" that's why the Queen couldn't comprehend it.
Meanwhile, Prince Harry was spotted at the Edinburgh recently without Markle. However, according to several online users he didn't look so well. Twitter users blamed his decision of marrying a "toxic narcissist" for his current state, with one saying that it's a "slow death" for Prince Harry.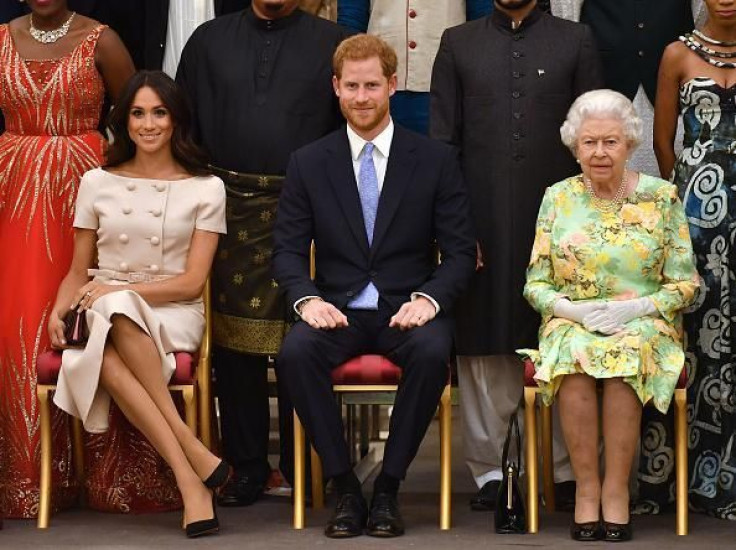 © Copyright IBTimes 2023. All rights reserved.