Prince Harry, Meghan Markle Throwing 'Dynamite' At The Firm With Netflix Docuseries: Royal Commentator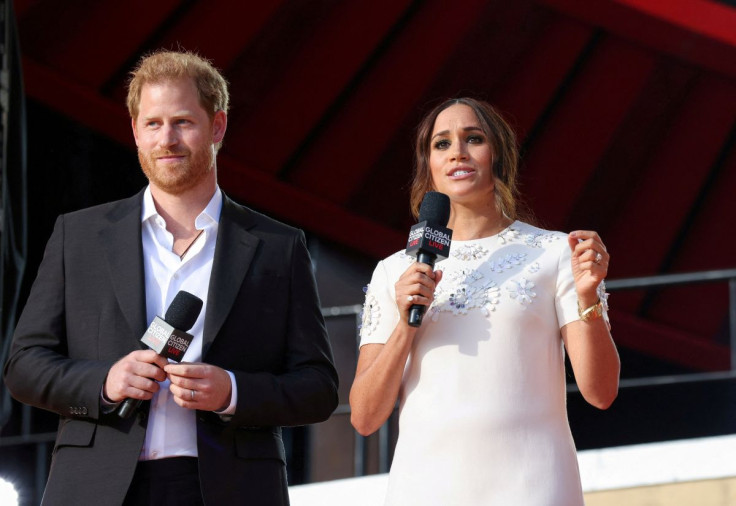 KEY POINTS
Prince Harry and Meghan Markle reportedly claimed there was a war between them and the royal family
Richard Fitzwilliams believed the only thing the royals could do was to cut ties with the Sussexes amid the latter's attacks
Richard Eden also felt that the Sussexes are declaring war against the royal family with their Netflix docuseries
The firm could cut off Prince Harry and Meghan Markle for continuing to attack the monarchy, according to a royal expert.
British PR consultant and commentator Richard Fitzwilliams weighed in on the Duke and Duchess of Sussex's documentary "Harry & Meghan." For him, the royal couple is throwing a "dynamite" at the royal family.
"There is absolutely no doubt now that the Sussexes are claiming there was a war against them," Fitzwilliams told The Sun. "We've got clear dynamite in there - it would be impossible to take that out of context."
He acknowledged that they "haven't seen it," referring to the docuseries which will premiere on Netflix on Thursday. However, he also claimed that the predictions that it would attack the royal family could be right because "it's so obvious."
He added, "Christmas is bookended by what's probably attacks - it's grim."
The first three parts of Prince Harry and Markle's show will be available on Thursday. The next three episodes will be out next week, when the royals — King Charles, Queen Consort Camilla, Prince William and Kate Middleton will attend a Christmas carol service.
As for what the royals could do with the Sussexes, Fitzwilliams suggested they could cut ties with them for good.
"Harry will always remain a prince," he added. "The only thing they can do is not invite them to the Coronation, and cut all ties - a clean cut from the Sussexes. Essentially, that's all they can do."
Richard Eden, a journalist and editor of the Daily Mail Diary, Eden Confidential and Palace Confidential broadcast for Mail+, echoed Fitzwilliam's opinion about the Sussexes starting a war with the royal family with their Netflix docuseries.
"Let's be clear this is a declaration of war against the royal family," he said on "Daily Mail Royals." "They even used the word war in this trailer. You've got their high-powered lawyer Jenny Afia from Schillings, who uses this word war, and it's clear that that's what they're aiming [for]."
International Business Times could not independently verify the claims.
Meanwhile, U.S. correspondent for Nine Network Australia Jonathan Kearsley felt that the Sussexes are in a "publicity battle" with the royal family. He noted the timing of Prince Harry and Markle's gala in New York City days before the premiere of their docuseries and how the next three episodes are dropping on the very day the royal family is attending a carol service.
The first promo was also released a day before Prince William and Middleton's green carpet event in Boston, prompting some to speculate they were trying to steal the Duke and Duchess of Cambridge's thunder. The Prince and Princess were on a three-day trip to the U.S. that culminated in the second Earthshot Prize ceremony last Friday.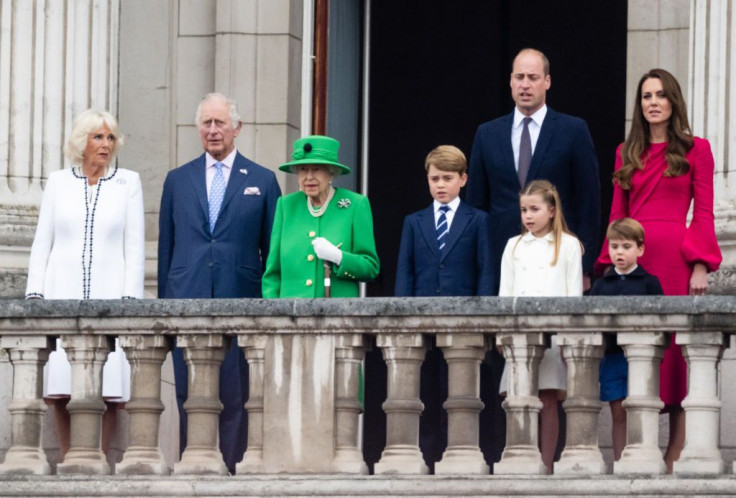 © Copyright IBTimes 2023. All rights reserved.
FOLLOW MORE IBT NEWS ON THE BELOW CHANNELS