Prince Harry, Meghan 'Blindsided' Royals With Eugenie's Frogmore Cottage Move? Buckingham Palace Reacts
KEY POINTS
Princess Eugenie and husband Jack Brooksbank are now living in Frogmore Cottage, reports say
Prince Harry and Meghan Markle still own the property and will stay there during future U.K. visits
A palace rep says the Sussexes make the decisions regarding Frogmore Cottage since it is their private residence
Meghan Markle and Prince Harry have allowed Princess Eugenie and her husband, Jack Brooksbank, to reside in Frogmore Cottage months after they moved to California, a report says.
An unnamed source told Harper's Bazaar that the Sussexes have handed the keys to their U.K. property to his cousin, who is expecting her first child in early 2021, and her husband. The insider added that Prince Harry and Markle "are delighted to be able to open up their home to Princess Eugenie and Jack as they start their own family."
When asked for comment by Harper's Bazaar, a spokesperson for Buckingham Palace did not confirm that the couple has moved into the Windsor estate but said the Sussexes make the decisions regarding their private residence.
"Frogmore Cottage is the private residence of the Duke and Duchess of Sussex and as such any arrangements are a matter for them," the Buckingham Palace spokesperson said.
This comes amid reports in U.K.'s The Sun saying that Princess Eugenie and Brooksbank moved into the Duke and Duchess of Sussex's five-bedroom home two weeks ago. A tipster told the outlet that though the Sussexes still own the property, it's unlikely that they will reside there again.
"Removal vans pitched up in the dead of the night and cleared out the cottage. They definitely did not want to be seen," the unnamed insider said. "Emptying their home and handing over the keys is a pretty strong sign Harry and Meghan have no plans to return. It appears they are tying up loose ends as they plan to extend their stay in the U.S. perhaps permanently."
Another report from The Sun claimed that the senior members of the royal family, including the Queen, were allegedly unaware of Prince Harry and Markle's decision.
"Senior royals were initially blindsided by the idea for Harry and Meg to let Eugenie and Jack move in," an unnamed source told the outlet. "But it is very much a deal done between Harry, Meghan, Eugenie and Jack. There is a close bond between them."
However, Harper's Bazaar said that Princess Eugenie and Brooksbank "discussed" their decision to move into Frogmore Cottage with "other members of the royal family." They previously resided in Ivy Cottage at Kensington Palace.
The home will remain under the names of Prince Harry and Markle, who will stay at the Windsor property during future visits to the U.K., the report said. The Sussexes will also "retain the financial responsibility" for the estate.
Prince Harry and Markle recently repaid the money they spent on renovations for Frogmore Cottage to the Sovereign Grant, which amounted to $3.2 million.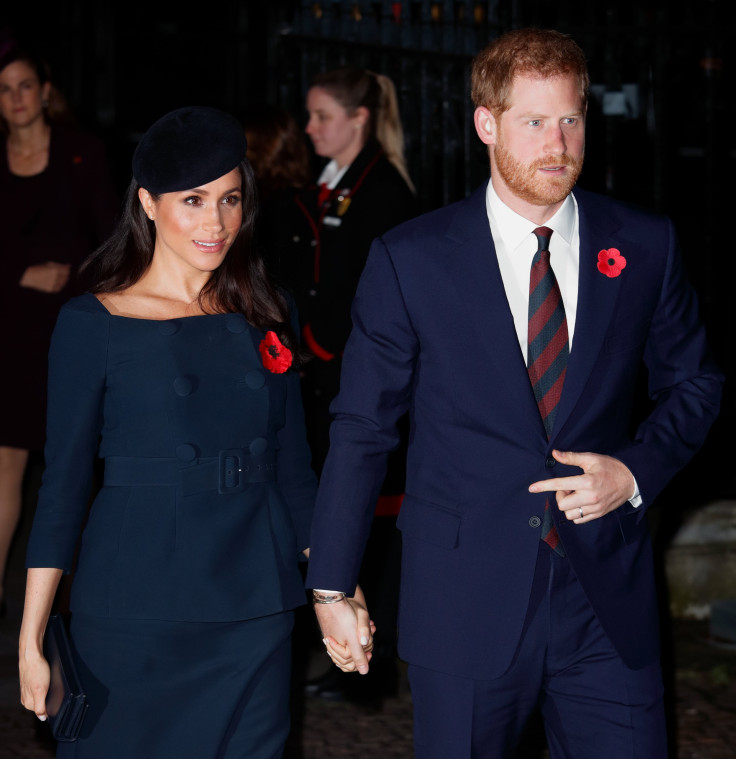 © Copyright IBTimes 2023. All rights reserved.