Prince Harry, Meghan Markle Called Chandler, Monica By Royal Staff, Says Expert
Prince Harry and Meghan Markle have been dubbed Chandler and Monica as inspired by the two characters in "F.R.I.E.N.D.S."
Richard Kay, a royal expert for Daily Mail, claimed that the palace staff jokingly refer to the royal couple as such because of their characteristics. Monica was played by Courtney Cox, and she is known as a control freak. Chandler was played by Matthew Perry, and he is amiable but weak.
In one episode of "F.R.I.E.N.D.S.," Monica told Chandler that if she's harsh with him, it's only because he's doing things incorrectly. Even though the nicknames may seem affectionate, palace staff refer to the Duke and Duchess of Sussex as such because they have similarities to the characters.
Markle has been dubbed "Difficult Duchess" due to her string of demands. Her unconventional approach is also being questioned by her royal aides. Markle has also followed in Princess Diana's footsteps of making private visits and carrying out engagements under the radar.
Prince Harry's wife recently made an unannounced appearance at the British Fashion Awards. The expert said that no one was informed that Markle will be there perhaps due to some security concerns.
"Not scheduling these engagements means that if she didn't feel like going no one would be any the wiser, plus also it means she is spared the attention of the paparazzi," a courtier said.
Meanwhile, Kay also talked about the upcoming Christmas celebration of the royal family. Queen Elizabeth II invited Markle's mom, Doria Ragland, to celebrate the occasion with them in Sandringham. The courtier said that Her Majesty will make sure to welcome Ragland warmly during the holidays. This is one of the Queen's attempts at keeping the harmony in her family.
Even though Markle and Prince Harry will celebrate Christmas with Prince William and Kate Middleton, they reportedly didn't agree to stay with them in Anmer Hall, unlike last year.
A source said that the Duke and Duchess of Sussex's decision had nothing to do with their alleged feud with the Duke and Duchess of Cambridge. Rather, since there is not enough space in Sandringham, they just want to have their own space.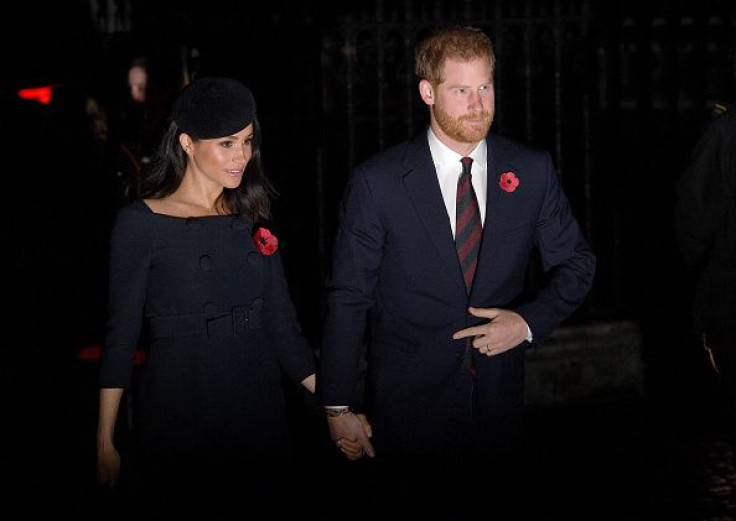 © Copyright IBTimes 2023. All rights reserved.
FOLLOW MORE IBT NEWS ON THE BELOW CHANNELS