Prince Harry, Meghan Markle 'Frustrated' With Her Dad's Paid Interviews, Source Says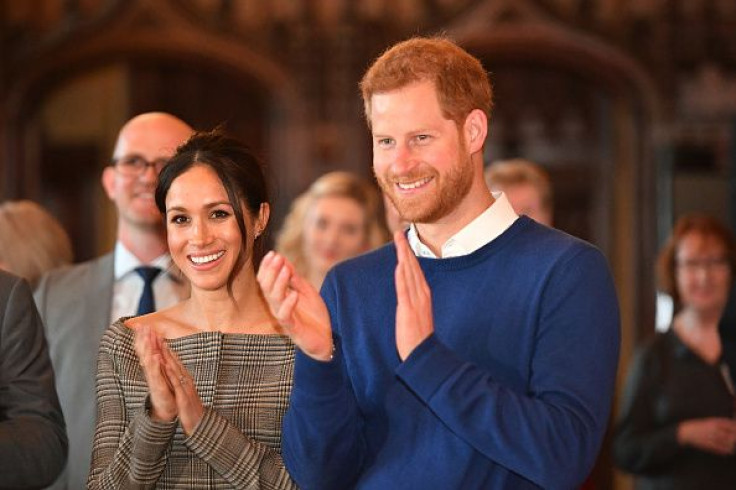 Meghan Markle and Prince Harry are reportedly far from happy with her father, Thomas Markle Sr., for continuing to do paid interviews.
The Duke and Duchess of Sussex are reportedly "frustrated" due to Thomas' continued appearance on tabloids and TV shows. In fact, they reportedly haven't contacted him at all lately. "[They] are frustrated he keeps speaking to the tabloids and taking payment for interviews," a source told Entertainment Tonight.
Just recently, Thomas sat down for an interview with The Sun, where he revealed that he was worried about his daughter because she appeared to be "terrified."
"I see it in her eyes, I see it in her face and I see it in her smile," Thomas said. "I've seen her smile for years. I know her smile. I don't like the one I'm seeing now. This one isn't even a stage smile – this is a pained smile."
Since the royal family hasn't contacted him for several weeks now, Thomas is worried that he might die without speaking to his daughter ever again.
"I could actually die soon. Does she want this to be the last thing we've said to each other?" Thomas said. "It is probably the longest time I have gone without speaking to her ever. I just want to clear the air and tell her how proud I am of her."
Thomas also vowed to fly to London whether he is invited to the palace or not. He added that he doesn't care what Markle feels and that he just wants to see her.
"If I chose in a month, or couple of months, to go to En­g­land — I want to see my daughter. I'm thinking about it," Thomas said. "I don't care whether she is [pissed] off at me or not. I'm not going to wave flags and make a fool of my­self. I'd find a hotel room and try to reach them."
Earlier, Thomas also sat down for a TV interview with "Good Morning Britain." During his guesting, he shared a personal conversation he had with Prince Harry in which the duke advised him to give Donald Trump a chance. He also revealed that Markle is desperate to have a child.
Thomas' revelations didn't sit well with many royal experts. According to Angela Levin, Marke will only be "horrified" about it. She also added that the Queen would be "very angry" about it.
© Copyright IBTimes 2023. All rights reserved.