Prince Harry, Meghan Markle Honor Prince Philip In Baby's Life This Way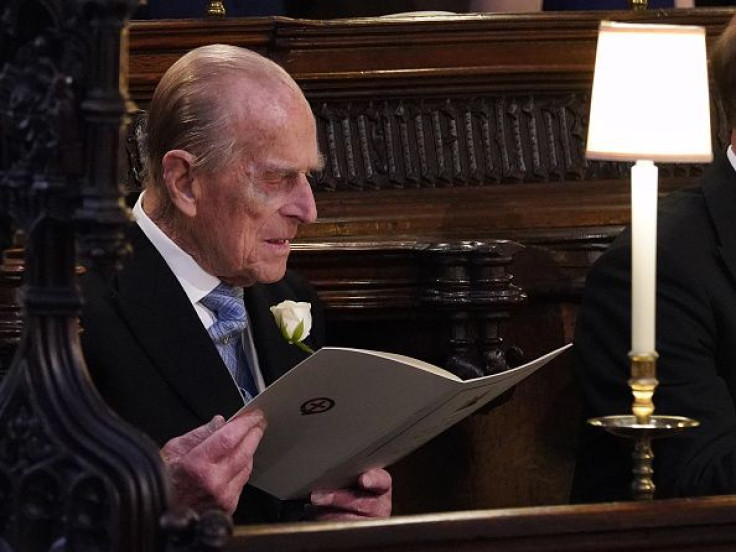 Prince Harry and Meghan Markle will honor Prince Philip in their baby's life in a sweet way.
Richard Fitzwilliams, a journalist for Express, that the Duke and Duchess of Sussex may name their baby Philip if they will have a boy.
"I think Philip, a tribute to the intrepid Duke, would be a good bet if Meghan and Harry have a boy," he said.
Prince Harry has a close relationship with his grandfather growing up. And even as an adult, they remained bonded. Earlier this year, rumors swirled that Prince Philip underwent hip surgery sooner so that he can recover in time for Prince Harry and Markle's royal wedding at St. George's Chapel in Windsor Castle.
The Duke of Edinburgh made it to the royal wedding, and that also marked the first time that royal fans saw him up and about after his surgery.
In related news, Fitzwilliams also predicted earlier this week that Prince Harry and Markle will name their baby Diana if they will have a girl. If not Diana, other possible names may include Mary or Victoria.
"If they have a baby girl Mary, one of the Queen's middle names or Victoria, a monarch now far more understood owing to films, television series and documentaries could be chosen. Diana might well appear as a middle name," he said.
But since Markle is an American, it is possible that she won't give her firstborn a regal name. Bookmakers Coral claimed that the names Madison and Jesse for a daughter are topping the list of possible baby names for the royal couple. Doria is also at a 50/1 odd since this is the name of Markle's mom. Brooklyn is also at a 50/1 odd for a possible moniker for the royal baby.
Prince Harry and Markle will welcome their firstborn sometime in the spring of 2019. This is the only time that fans will know what the baby's complete name is.
© Copyright IBTimes 2023. All rights reserved.