Prince Harry, Meghan Markle May Choose Non-Regal Baby Name For This Reason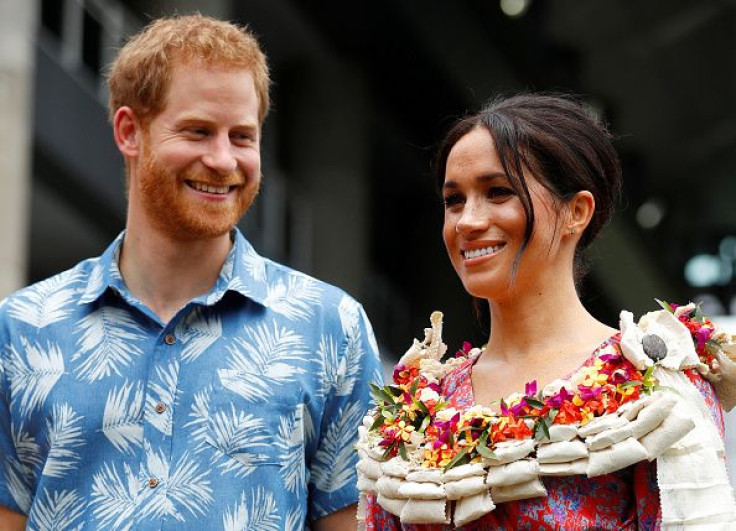 Prince Harry and Meghan Markle may choose any name for their baby even if the moniker is not a regal-sounding one.
Carolyn Harris, the author of "Raising Royalty: 1,000 Years of Royal Parenting," said that it is possible for the Duke and Duchess of Sussex to choose an untraditional name for their child since Prince Harry is farther down the line of succession to the throne.
"We see from the diversity of names among the Queen's descendants, that the Queen does seem willing to allow the descendants to choose their own names," she told Daily Star.
Baby name expert SJ Ljungstrom from Channel Mum seconded Harris' claim and said that Prince Harry and Markle will no go for the traditional route in choosing their baby's name.
"Traditionally, royal names are very constrained with only a certain set of monikers to choose from. However, as in everything else, Meghan may well break the mold and do things her way. Undoubtedly, the baby name will reflect the couple's beliefs and will stylishly blend cultures of royal history with Meghan's modern American heritage," the expert said.
Earlier this month, Kensington Palace announced that Markle and Prince Harry are expecting their child together. The royal couple will welcome their firstborn sometime in the spring of 2019. The Duke and Duchess of Sussex are expected to follow royal tradition of not revealing their baby's name until after the "Suits" alum gives birth.
But even though the announcement has not yet been made, odds claim that Markle and Prince Harry may choose the name Diana as a tribute to the late Princess of Wales if they will have a baby girl. Diana is considered a regal name, and Prince William and Kate Middleton also gave the moniker to their only daughter Princess Charlotte.
Prince William and Middleton's two other children also have regal names, such as Prince George and Prince Louis.
© Copyright IBTimes 2023. All rights reserved.