Prince Harry, Meghan May Break Tradition By Sharing Child's First Photo On Instagram
Prince Harry and Meghan Markle will reportedly break royal tradition after the birth of their baby either this month or in May.
Royal commentator Richard Fitzwilliams told The Sun that there would be a huge demand for photos from the Duke and Duchess of Sussex after their baby's birth. And since the royal couple now has their own Instagram account, they could use the platform to upload their child's first pictures.
Prince Harry and Markle announced that they have their own social media account earlier this month.
"The birth of Baby Sussex will be a global event. If there is no pose outside the hospital, the couple, on this most personal of occasions, they will be sure to send photos to the millions awaiting them… It's worth remembering they are a celebrity power couple and we know how significant they are in the royal family," he said.
Earlier this month, Markle was urged to not pose for photographs outside the hospital outside her child's birth. Fridababy CEO Chelsea Hirschhorn wrote an open letter to the "Suits" alum urging her to put an end to the so-called traditional post-partum parade.
It has become a trend for royal moms like Princess Diana and Kate Middleton to bring their newborn child outside the hospital so that photographers could take photos of them. Middleton last did the tradition on April 23 after the birth of Prince Louis.
"I assume that, like your princess predecessors, you'll be expected to parade outside the hospital in front of throngs of photographers to show off your new bundle of joy shortly after giving birth. You'll smile, you'll wave, you'll be radiant, but between your legs will be a whole different story," she wrote for the New York Times.
Hirschhorn also called on Markle to use her public platform as an opportunity to keep it real and to show solidarity with the other new mothers who are in their third or fourth trimester.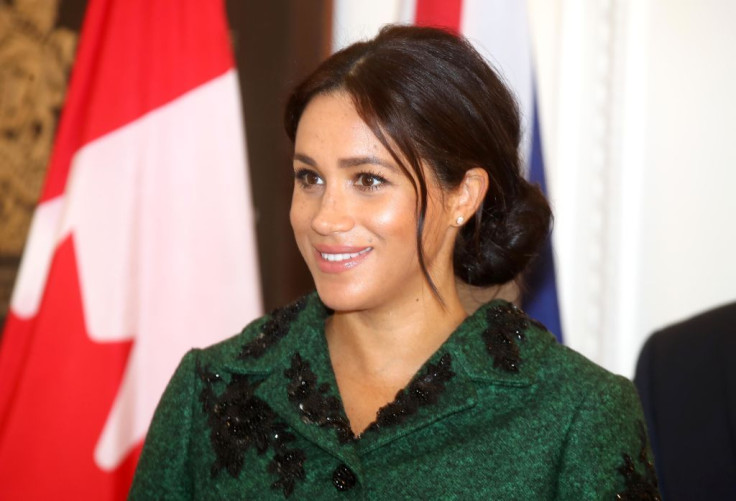 © Copyright IBTimes 2023. All rights reserved.