Prince Harry Pays Tribute To Meghan Markle With His Neckties This Way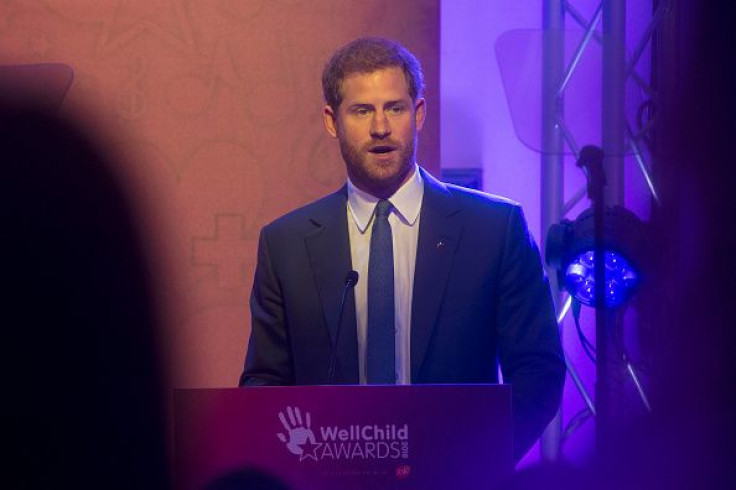 Prince Harry has reportedly been honoring his wife, Meghan Markle, with his neckties.
Rachel Russell, a journalist for Express, noted that every time Markle would step out in public in her olive-green dress, Prince Harry would blend with her clothes and wear an olive-green necktie. Since this color has been one of Markle's favorites, Prince Harry has been seen in the same shade during multiple occasions.
But during their recent outing at the "100 Days of Peace" concert on Thursday evening, the Duchess of Sussex opted to wear a long blue dress. Prince Harry matched his blue suit and pants with his wife, but he didn't forget Markle's favorite color. Prince Harry still wore an olive-green necktie to the event.
Prince Harry has also stepped out wearing the same color of necktie during other public engagements such as his tripe to Ireland and at the Youth Commonwealth Challenge reception.
Gabi Winters from Chromology, a color analysis and image consultancy in the United Kingdom, told Hello!, "Green, in general, represents freshness, growth, and harmony – a sense of richness and balance in life. Green is also the color of rebirth and rejuvenation, people dressing in the color green are feeling grounded, generous, and collected."
"Olive-green is interesting though, because it adds a flavor of classicality and agelessness to 'nature's essence,' due to the added level of 'insight' coming from yellow. Olive carries the promise of certainty and knowledge. Similar to the color white, olive-green has a quality of surrendering oneself, but in the case of olive it's not about surrendering to the new and the unknown, it's more about acceptance of the existing and known. It's about modeling to others what it means to embrace each other for who we are. Being able to stand in your power whilst empowering others – a heightened sense of diplomacy if you like," Winters added.
© Copyright IBTimes 2023. All rights reserved.