Prince Harry Resembles Princess Diana In This Way, According To Her Ex-Voice Coach
KEY POINTS
Princess Diana's former voice coach, Stewart Pearce, said Prince Harry reminds him of the late royal
Pearce said Prince Harry shares his mom's "intuitive explosions of energy"
He also suggested Princess Diana and Meghan Markle both did not receive enough advice when they first joined the royal family
Prince Harry and his mother Princess Diana have the same attitude and energy, according to the late Princess of Wales' former voice coach.
Princess Diana rocked the royal family with her infamous "Panorama" interview in 1995. Prince Harry did the same with his and Meghan Markle's bombshell tell-all with Oprah Winfrey and his recent podcast interview with Dax Shepard. But it wasn't just Princess Diana's "rebellious" spirit that Prince Harry inherited from his mom, according to her former voice coach.
Stewart Pearce, who worked with Princess Diana before she died in 1997, told Us Weekly that Prince Harry "unquestionably" reminds him of the late princess. He said that while Prince William physically resembles their mother with his "pure features," including his blue eyes, the Duke of Sussex has her energy and impetuosity.
"But Harry, in terms of his impetuosity [is Diana]. Harry, in terms of his intuitive explosions of energy, [is the most like her]," he told the outlet Monday. "I suppose, slightly, William from the external point of view. But Harry from [his] wonderful ebullience [and] passionate [personality embodies his mother]. He's the guy. He loves life. He has fun."
According to Pearce, just like Prince Harry, his mom was in search of "quality of balance in her life." He set out to help her find her authentic self and use her voice for good — something Pearce detailed in his book, "Diana: The Voice of Change."
The author also drew parallels between the Princess of Wales' and Meghan Markle's experiences when they married into the royal family. According to him, both did not receive enough advice when they joined the Firm.
"What was extraordinary from the very beginning, from 1981, is that she was really not given a tremendous amount of advice. It's sort of within the royal family, it's assumed you will either grow through it, or, you know, [you'll sink]," Pearce explained, adding that Markle experienced the same.
"She was given very little advice, but being the smart woman that Meghan is, she really made a lot of inquiries. Whereas Diana, I feel that she was so in love with [Prince] Charles that she thought that he would assist her," he continued.
Prince Harry and Markle stepped down from their royal duties in 2020. The couple is currently living in their $14 million mansion in Montecito, California, and will soon welcome their second child, a baby girl.
Pearce's book "Diana: The Voice of Change" hits stores next month.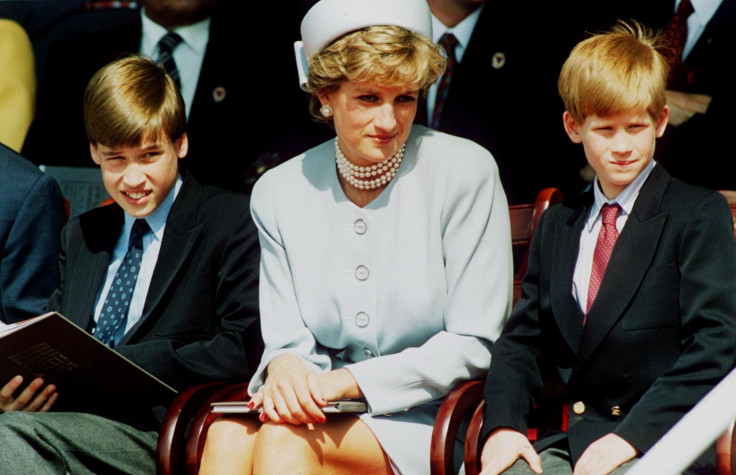 © Copyright IBTimes 2023. All rights reserved.