Prince Harry Resented Prince William For Warning Him About Meghan Markle Relationship
Prince Harry resented Prince William for warning him about Meghan Markle.
For months, there have been rumors claiming that the Duke of Cambridge and Duke of Sussex are feuding. Many noticed how Prince William and Prince Harry's relationship has changed after the latter married Markle. However, their beef has reportedly started even before the Duke and Duchess of Sussex's royal wedding.
According to royal commentators, Prince Harry didn't take Prince William's warning about Markle well. He was upset that he didn't get Prince William's full support for the woman he was about to marry at the time.
"It was largely down to Harry resenting his brother," Katie Nicholl said.
"Harry supported his brother from the outset with Kate and he felt very let down that he wasn't getting his brother's full, 100% support with his relationship with Meghan and things changed."
Journalist Carole Malone also shared the same opinion. For the broadcaster and journalist, Prince William and Prince Harry's rift started when the second-in-line to the throne "tried to warn Harry" when he met Markle.
"The biggest cause of their so-called rift was Wills tried to warn Harry when he met Meghan not to rush into it – they'd only known each other less than a year before they decided to get engaged," Malone said. "He sat him down and just told him to take it slow and not to run into it."
Royal author and commentator Ingrid Seward added that the problem arose because the Duke and Duchess of Cambridge barely knew Markle. She added that Prince William and Middleton could have thought about Markle being married before and how she is older than Prince Harry.
"Anyone would have thought that," the royal expert said.
Emily Andrews also revealed the same in a report. According to her, Prince Harry "went mental" and accused Prince William of trying to end his romance with Markle before it even began when he received Prince William's warning.
Prince Harry did not like it when the Duke of Cambridge questioned him about Markle's background, intentions and what she really likes. Andrews added that since then, Prince William and Prince Harry's relationship has been strained and it hasn't recovered.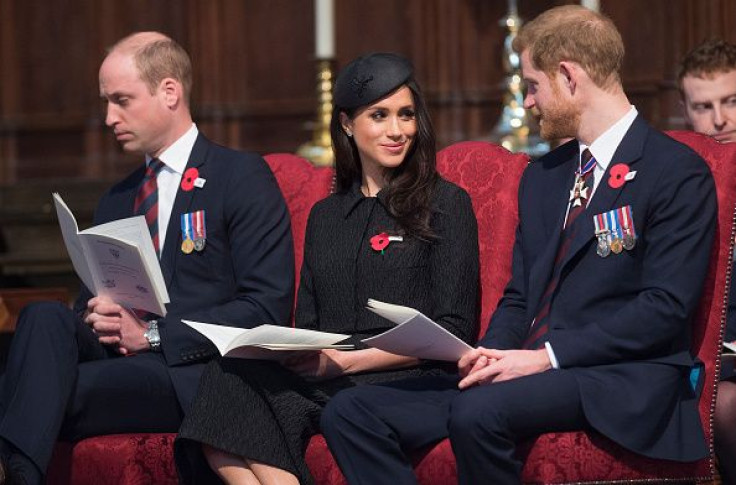 © Copyright IBTimes 2023. All rights reserved.