Prince Harry Seeks Judicial Review For Status Of Security Request In The UK
KEY POINTS
Prince Harry's lawyer said his security in the UK is dealt on a "flexible, case-by-case" basis
His lawyer revealed that there was tension between him and Sir Edward Young
The Home office argued that Prince Harry should not be permitted to demand security
Prince Harry is still working on his security request in the U.K.
Last month, the Duke and Duchess of Sussex traveled to the United Kingdom for Queen Elizabeth's Platinum Jubilee. Many wondered if his protection request got granted because he brought along his wife, Meghan Markle, and their kids, son Archie, 2, and Lilibet, 1, on his most recent trip to his home country. Prince Harry previously said he did not feel safe bringing his family to England.
On Thursday, his lawyers asked the High Court in London to grant permission for a judicial review into the status of his U.K. government-funded security. The Court heard on Thursday that the Sussexes' security has since been dealt with on a "flexible, case-by-case" basis. His lawyer Shaheed Fatima argued that "what flexible sometimes means is no security," People reported.
Prince Harry's attorney also argued that he believed the Protection of Royalty and Public Figures (RAVEC) was an independent committee but learned that it was involved in the decision denying him police protection.
"There were significant tensions between the claimant and Sir Edward Young," Prince Harry's lawyer said, The Telegraph reported.
"That is quite a bold submission to make," the judge replied.
Fatima also said it was "procedurally unfair" that the Duke of Sussex had been "deprived of the opportunity" to make direct representation to the committee. However, Sir James Eadie QC, for the Home Office argued that the personal tension was "irrelevant" and any representation Prince Harry might have made were unlikely to have had an impact.
Prince Harry "should not be permitted to simply demand security" because he could afford to pay the police, Sir James said.
"The claimant's view is plainly not the only rational view," he added.
In written submissions, he warned that bringing the case imposed "a very significant burden" on the public purse.
The judge reserved the decision to be handed down within weeks.
Earlier this year, Prince Harry filed a judicial review after the Home Office refused his request to pay for police protection when in the U.K. He felt the lack of protection put him at great risk, and he didn't feel it was safe to bring his family back to his home country.
"Prince Harry inherited a security risk at birth, for life," his rep stated. "He remains sixth in line to the throne, served two tours of combat duty in Afghanistan, and in recent years his family has been subjected to well-documented neo-Nazi and extremist threats."
Prince Harry first offered to pay for police protection in January 2020, but it got dismissed. He filed again in September 2021 to challenge the first decision. Both requests got denied, so he filed for a judicial review.
While some supported Prince Harry's request, Dai Davies, the former head of Scotland Yard's royal protection and divisional commander in the Metropolitan Police Service, argued with his concern and offer to pay for police protection.
"There has never been a precedent where somebody pays for their security in this country. If it's required, it will be provided," Davies said.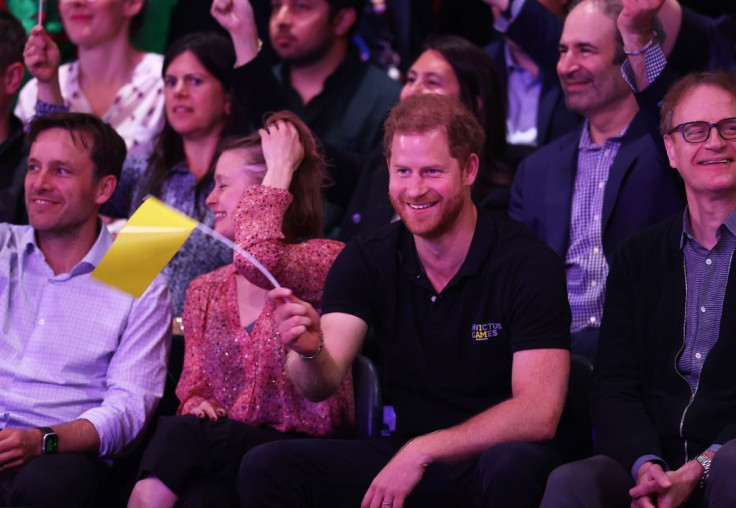 © Copyright IBTimes 2022. All rights reserved.
FOLLOW MORE IBT NEWS ON THE BELOW CHANNELS