Prince Harry Shock: Meghan Markle's Husband 'Closer' To Doria Ragland Than Duchess?
KEY POINTS
Prince Harry reportedly sees Doria Ragland as a mother figure
Prince Harry is closer to Doria Ragland than Meghan Markle is to her mom
Meghan Markle and Doria Ragland's relationship changed
The tables have seemingly turned for Prince Harry and Meghan Markle with regards to their relationship with the Duchess of Sussex's mother, Doria Ragland.
While speaking with Closer Weekly, a source revealed that Prince Harry has grown extremely close to his mother-in-law. In fact, Prince Harry sees Ragland as a mother figure, and he's closer to her than the other members of the royal family.
Markle, on the other hand, used to be close to her mom. However, it seems that their relationship has changed since they haven't seen each other for so long.
"Meghan and Doria are not as close as they used to be, but they haven't fallen out or anything like that. They still Facetime often, but rarely see each other because Doria's friends and career is based in LA [where she still teaches yoga]. Like Meghan, she's a very independent woman," the source said.
Another insider previously revealed that Ragland knows what struggles her daughter had to face while she was in London, and she only wants what's best for the "Suits" alum. As such, she couldn't be happier with Markle's recent move because this means that they could see each other more often.
Meanwhile, Doria has also forged a special relationship with her only grandson, Archie Harrison Mountbatten Windsor. The source revealed that Ragland is quite the spoiler, and she has bought a lot of gifts for Prince Harry and Markle's 8-month-old son.
"She loves spoiling her grandson and is so excited about him spending some quality time in her hometown, as is Meghan," the source said.
In related news, another source debunked the claims that Markle is very close to her mom. While speaking with Us Weekly, the insider said that two are not close enough for Ragland to consider relocating to Canada.
Ragland is currently giving private yoga lessons to a select few clients in Los Angeles. And she only saw Markle once or twice a year while she was filming for "Suits."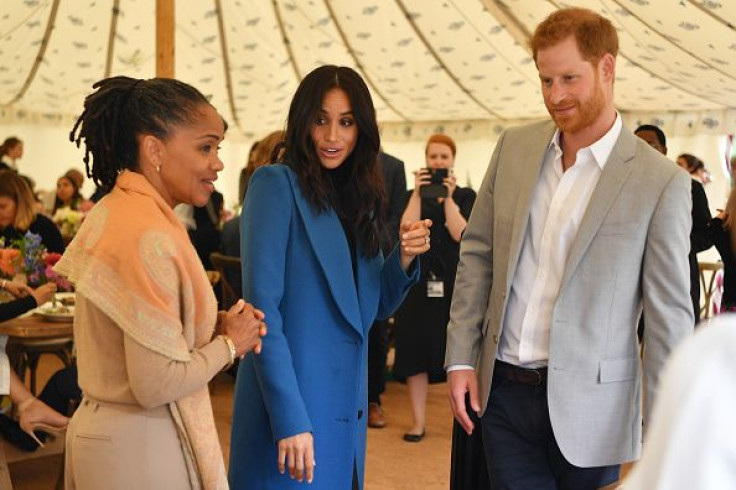 © Copyright IBTimes 2023. All rights reserved.