Prince Harry Is Trying To 'Crash The Royal Family,' His Biographer Claims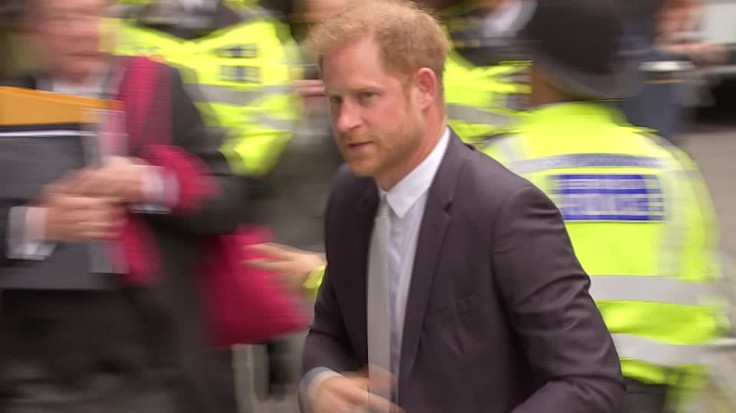 KEY POINTS
Angela Levin said Prince Harry's comment that Great Britain was at "rock bottom" was the "last straw"
The biographer claimed the royal said the "appalling" remark to "crash" the royal family "out of this world"
Levin said the Duke of Sussex shouldn't be among the Counsellors of State
Prince Harry is allegedly trying to crash his own family and country, according to one of his biographers.
During an interview with GB News host Nana Akua, veteran journalist on royal affairs Angela Levin shared her thoughts on the Duke of Sussex's ongoing phone hacking case against newspaper publisher Mirror Group Newspapers in the U.K. The royal biographer called out Prince Harry for his comments about his home country during the trial at London's High Court.
"I just feel that it was the last straw when he said that Great Britain, this wonderful country, was rock bottom," Levin said. "I thought it was absolutely the most appalling thing. He didn't have to say it. I still think he's trying to crash the royal family and anybody who belongs to the U.K. out of this world."
In a witness statement unveiled earlier this month at London's High Court, Prince Harry claimed that British journalists were harming democracy by "getting into bed" with the U.K. government to "ensure the status quo."
He accused both the British press and government of being at "rock bottom," the BBC reported.
The statement was revealed before Prince Harry took the witness stand and gave evidence against MGN. The Daily Mirror publisher denies using unlawful methods, including phone hacking, to find out sensitive information about him.
Levin went on to question Prince Harry's dedication to his country. The "Spare" author is currently fifth in line to the throne and is among the Counsellors of State, senior members of the British royal family who are authorized to carry out most of the official duties of King Charles III.
"You can't be a counselor and advise [and] stand in for the King, if it should be necessary," the "Harry: A Biography of a Prince" author continued. "Fortunately, the King has Prince [William], his son, and Prince Edward to be there if he's not there, so that makes it more unlikely that Harry will. But you never know what can happen if they're away in different countries."
Levin continued, "And I thought something must be done about that because we can't let him loose. It's just not right. It's not fair."
In November 2022, months after King Charles succeeded the throne following Queen Elizabeth's death, the new monarch announced that two of his siblings, Prince Edward and Princess Anne, would be the new members of the Counsellors of State.
Royal experts had various speculations about His Majesty's move. Vanity Fair royal editor Katie Nicholl felt that it was a demotion on the Duke of Sussex's part.
"I think it's going to be frustrating, possibly quite upsetting for Prince Harry and Prince Andrew, knowing that they've essentially been demoted," Nicholl told Entertainment Tonight. "I mean, the King has been diplomatic, I think, in not stripping them of their roles as Counsellors of State, but that essentially means that Charles is not going to be using Andrew or Harry as a substitute. I think that's just another probably quite painful reminder for Harry that he's willing to be out of the royal family."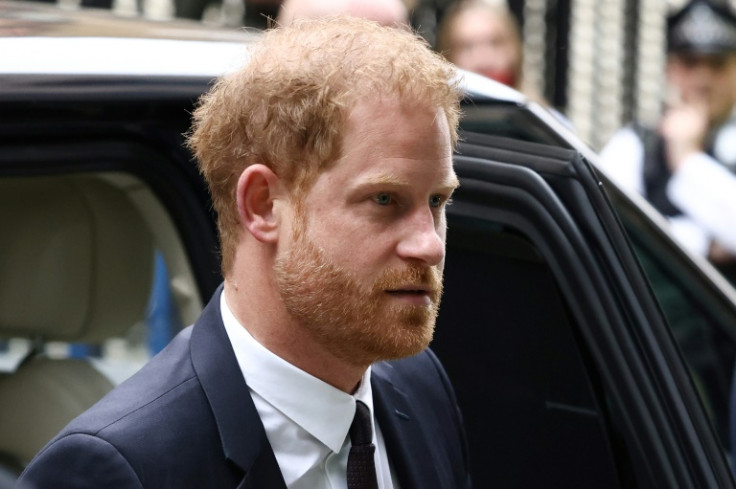 © Copyright IBTimes 2023. All rights reserved.