Prince Harry 'Turning Himself Into An Outcast,' Will Not Be Welcome In UK: Royal Expert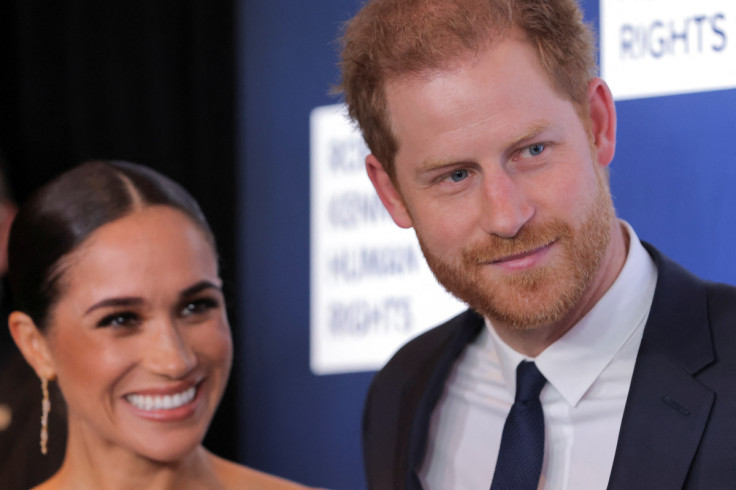 KEY POINTS
Tom Bower believed that no one will welcome Prince Harry back to the U.K. following his documentary
The investigative reporter claimed that Markle is on the verge of being finished
The "Revenge" author claimed that Markle is turning things against the royals for not giving her fame on her terms
Prince Harry has made himself an "outcast" with the release of his and Meghan Markle's docuseries, a royal expert has claimed.
Amid the backlash to the Duke and Duchess of Sussex's Netflix docuseries, which premiered Thursday, British writer and investigative reporter Tom Bower suggested that the royal couple likely will not receive a warm welcome from the United Kingdom should they return.
"I can't imagine they'll be welcome. I don't think Harry will ever be welcome back in England," Bower told Page Six Thursday.
The "Revenge: Meghan, Harry and the War Between the Windsors" author also suggested that the Sussexes likely won't be invited to King Charles' coronation in London on May 6.
Bower claimed that Prince Harry has become an outsider, and Markle has distanced herself from the British royal family.
"I think he's just cutting himself off from it all. You know, he is turning himself into an outcast, and I don't think anyone's going to be looking to — to see if he's welcome here," Bower continued. "And ... with her, she's finished now for sure. And he's on the verge of being finished."
The former BBC journalist and television producer went on to claim that he is sure that the Sussexes' docuseries has severely damaged Prince Harry's relationship with his father.
Bower also claimed he thinks that any attempt by Prince Harry to reconcile with his family in the future likely won't succeed because of his wife's quest for "fame and fortune."
"His attempt at reconciliation is an attempt to get them to modify what they say to Netflix and [what] the book has got, and the reason is simply that Meghan is determined on fame and fortune and doesn't care two hoots about the royal family," Bower claimed to Page Six. "They didn't give [Markle] what she wanted — i.e., fame and celebrity on her terms — so now she's going to turn this against them."
International Business Times could not independently verify Bower's claims.
Prince Harry and Markle received intense backlash for their docuseries. A number of royal fans and pundits have questioned their decision to release such a project, suggesting that the couple stepped back from royal duties in 2020 to lead a more private life.
However, a rep for the Duke and Duchess of Sussex denied that the couple's departure from the royal family had anything to do with privacy.
"Their statement announcing their decision to step back mentions nothing of privacy and reiterates their desire to continue their roles and public duties," the couple's global press secretary, Ashley Hansen, said in a statement to the New York Times. "Any suggestion otherwise speaks to a key point of this series. They are choosing to share their story, on their terms, and yet the tabloid media has created an entirely untrue narrative that permeates press coverage and public opinion. The facts are right in front of them."
Three more episodes of the docuseries "Harry & Meghan" will be released on Netflix next week.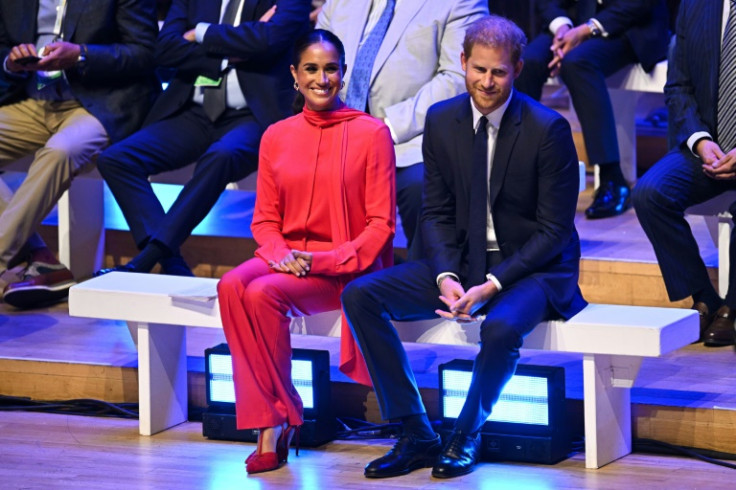 © Copyright IBTimes 2023. All rights reserved.