Prince Harry Followed His 'Heart' By Marrying Meghan Markle: Docuseries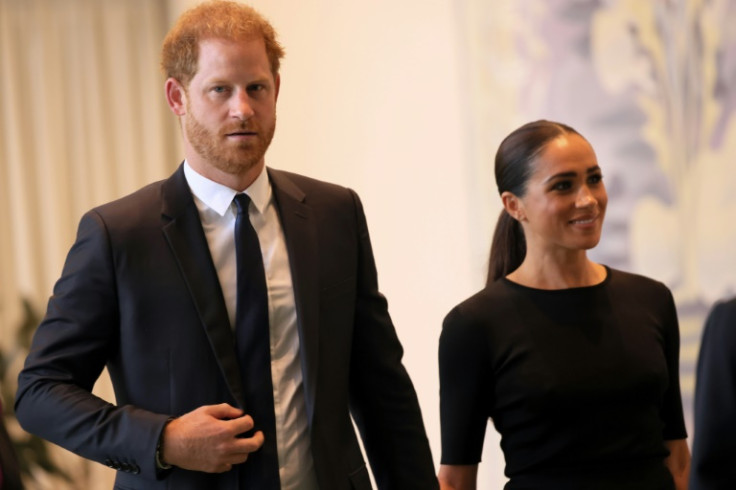 KEY POINTS
Prince Harry claimed that men in the royal family feel an "urge" to marry a partner who "fit the mold"
The Duke of Sussex said his family was "incredibly impressed" with Meghan Markle during their first meeting
The couple speculated that Markle being an actress "clouded" the royal family's judgment of her
Prince Harry listened to his "heart" when he married Meghan Markle.
In the first episode of their Netflix docuseries "Harry & Meghan," which premiered Thursday, the Duke and Duchess of Sussex recounted the early days of their romance.
Prince Harry claimed that men in the royal family feel an "urge" to look for partners who "fit the mold." Markle, who was previously married to producer Trevor Engelson, was not the typical royal bride-to-be.
"I think for so many people in the family, especially obviously the men, there can be a temptation or an urge to marry someone who would fit the mold, as opposed to somebody who you are perhaps destined to be with," Prince Harry said, People reported.
"The difference between making decisions with your head or your heart," he continued, before crediting his mom Princess Diana with his decision to follow his heart when it came to his marriage. "And my mom certainly made most of her decisions, if not all of them, from her heart. And I am my mother's son."
Speaking about his late mother, Prince Harry said in the docuseries that he didn't have "any early memories" of Diana, who passed away in a car crash in Paris when he was 12.
"The majority of my memories are being swarmed by paparazzi," he said. "Rarely would we have a holiday without someone with a camera jumping out of a bush. Within the family, the system, the advice is always, 'Don't react, don't feed into it.'"
He said the public pressure and the tears that he witnessed from his mom led to him questioning being part of the monarchy.
"I always see it on my mom's face. And I guess those are the moments when I thought, okay, hang on. Maybe what am I? Who am I? What am I part of?" Prince Harry added.
Elsewhere in the show, Prince Harry said his family was "incredibly impressed" with Markle when they first met her. He suggested that they were surprised that "a ginger could land such a beautiful woman and such an intelligent woman."
"But the fact that I was dating an American actress was probably what clouded their judgment more than anything else at the beginning. 'Oh, she's an American actress — this won't last,'" he claimed.
Markle agreed that as their relationship became serious, "the actress thing was the biggest problem, funny enough."
A report from The Sunday Times claimed that Prince Philip advised his grandson not to marry an actress as Prince Harry's relationship with Markle intensified. International Business Times could not independently verify this information.
"One steps out with actresses, one doesn't marry them," the late Duke of Edinburgh allegedly told Prince Harry, according to the outlet.
The Sussexes also shared in the docuseries that their royal romance started on Instagram.
Prince Harry reportedly saw a snap of Markle with a dog filter, and the image caught his attention. Meanwhile, Markle was told by a friend that "Prince Haz" was interested in her. After she checked his Instagram feed, they exchanged phone numbers the very next day, and the rest was history.
The first three episodes of "Harry & Meghan" are now streaming on Netflix. Three more episodes will drop next week.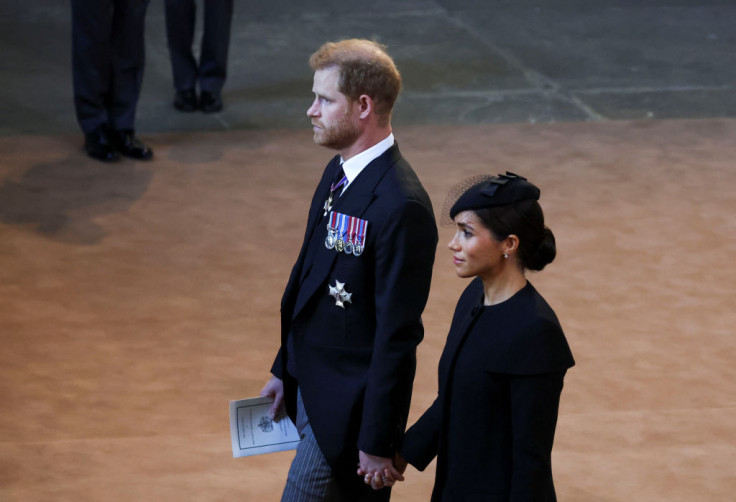 © Copyright IBTimes 2023. All rights reserved.