Twitter Slams Meghan Markle For Allegedly Mocking The Queen As She Recounts Their First Meeting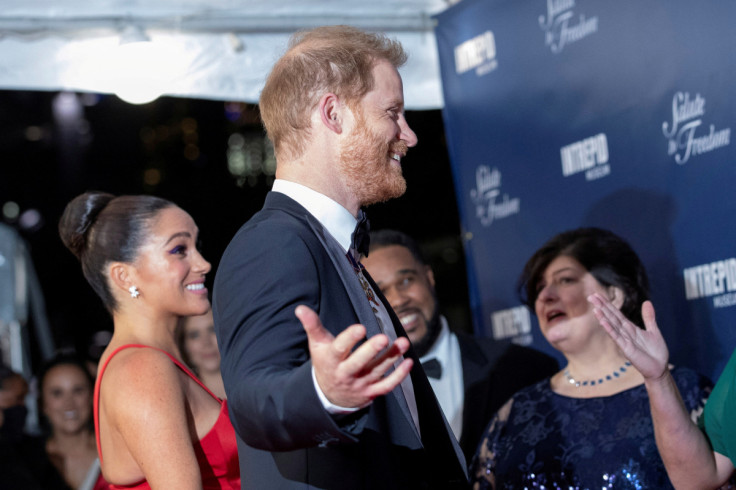 KEY POINTS
Meghan Markle performed an exaggerated bow in the docuseries while recalling her first meeting with the Queen
Prince Harry admitted he had a hard time explaining to Markle that she has to curtsy to his grandmother
Social media users have mixed opinions about the Sussexes' comments and Markle's gesture
Prince Harry and Meghan Marke raised eyebrows after they recounted her first meeting with Queen Elizabeth II in their new docuseries, with some royal fans claiming that the duchess appeared to be mocking the late monarch.
In the first three episodes of "Harry & Meghan," which premiered Thursday, the Duchess of Sussex admitted to performing an over-the-top curtsy the first time she met Prince Harry's grandmother.
Markle recalled that she and Prince Harry were in a car heading to lunch when he informed her that the Queen would be there and asked her, "You know how to curtsy right?" The former "Suits" star confessed that she initially thought it was a joke.
"How do you explain that to people? How do you explain that you bow to your grandmother and that you would need to curtsy? Especially to an American. That's weird," Prince Harry said in a clip from the docuseries shared via Twitter.
Markle said she then began to realize that "this is a big deal."
"I mean, Americans will understand this," Markle said, before adding in a theatrical voice, "we have Medieval Times, dinner and tournament."
"It was like that. I curtsied as though," she continued, performing an exaggerated bow from the couch where she sat.
Markle giggled as Prince Harry looked on, before the duchess shared that she then told the Queen, "Pleasure to meet you, your Majesty."
"This is the moment that Meghan describes meeting the late Queen Elizabeth for the first time and how she did not understand why she needed to curtsy to Harry's grandmother," ITV royal correspondent Chris Ship wrote in the caption. "He looks a little uncomfortable about the whole thing."
The Sussexes' comments and Markle's gesture received mixed reactions on Twitter. Some slammed the couple, claiming that Markle appeared to mock Queen Elizabeth II, who passed away in September, and Prince Harry apparently let it happen.
"How he can just sit there and let her mock his grandmother, his family, his country and our institutions like this? [It] is honestly beyond me," one user commented.
"Disrespectful," a second person wrote, while another tweeted: "If Meghan can so snidely mock meeting the late Queen for the first time, imagine what would have been said if she'd been allowed to travel to Balmoral on the Queen's last day."
"She's purely just mocking the late monarch here. Disgraceful and shameful, both of them," a fourth person said.
Other Twitter users defended Markle, pointing out that she only shared her surprise that the British royals have to bow and curtsy even behind closed doors.
"She's not mocking the Queen. She's saying she didn't realize she'd have to curtsy in private. I totally get that. Do they really bow and curtsy at each other behind the scenes? That is pretty sad, to be honest," one wrote.
"Disrespectful? No normal person thinks that family and friends [should] play theater in front of each other. Do you think anyone in the European monarchies curtsy in private?" another user added.
"She's not mocking the Queen. She is taking a well-deserved jab at a completely ridiculous custom. Americans don't bow and curtsy to people who are 'higher' on the social ladder. When I met President Biden, we shook hands -- you know, that 'all men are created EQUAL' thing we follow," a third person opined.
A title card in the docuseries stated that "all interviews were completed by August 2022," the month before Prince Harry's grandmother died.
The first three episodes of "Harry & Meghan" are streaming on Netflix. Three more episodes will drop next week.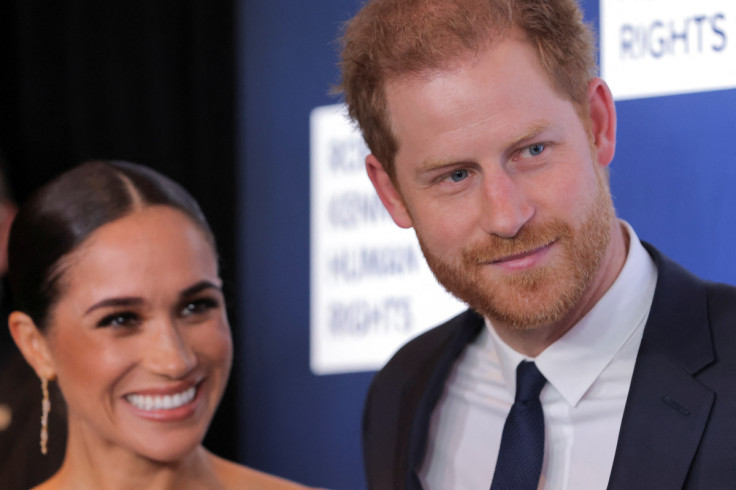 © Copyright IBTimes 2023. All rights reserved.
FOLLOW MORE IBT NEWS ON THE BELOW CHANNELS