Prince Harry's Cheeky Photos Prove He's Not As Reserved As Prince William
Prince Harry's cheeky photos as a toddler have just been released.
On the online forum site Quora, royal fan Sophie Oldfield uploaded some photos of a young Prince Harry with his older brother, Prince William and parents, Prince Charles and Princess Diana.
In one of the royal family's snap, Prince Harry's smile is much wider than his brother or any member of the British clan for that matter. In fact, Prince William's barely smiled in the picture.
On the site, royal fans also shared their thoughts on why they think Prince William is more reserved than Prince Harry, and the photos that were uploaded instantly proved a point.
"They were born with totally different personalities that were evident from them being toddlers. Harry has always been more mischievous and cheeky… Diana said she wasn't concerned about Prince Harry as he was a Spencer through and through," Oldfield wrote.
In another photo, Princess Diana is carrying her youngest son while standing outside the balcony of Buckingham Palace. A young Prince Harry stuck his tongue out and the photographers managed to capture the hilarious moment.
The Duke of Sussex once again stuck his tongue out while inside his family's red car. At that time, Prince William is sitting behind his brother with his head bent down.
Gina Seldarius, a part-time watcher of the royal family, said that there could be a lot of reasons why Prince William is more reserved than Prince Harry other than the fact that they have very different personalities.
"The knowledge that he's destined to be King might play its part as well. That's an insane amount of pressure… The fact that he literally grew up in front of camera lenses would be very uncomfortable for an introvert," she said.
Nick Hodgson, a royal fan who wrote a letter to Queen Elizabeth II when he was just 9 years old, said that Prince William's reserved personality could be due to his knowledge that his entire life has already been mapped out for him.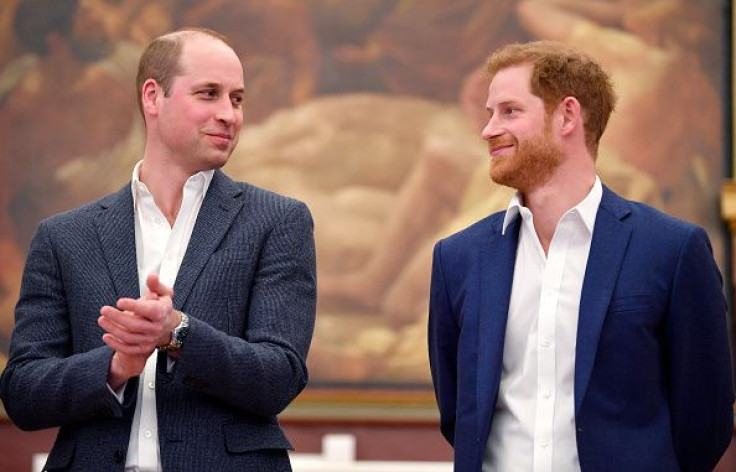 © Copyright IBTimes 2023. All rights reserved.