Prince Harry's Guilty Pleasures Include $61 Pedicures; Duke's Pal Reacts: 'He's Changed'
Prince Harry has changed, one pal said.
According to royal correspondent Emily Andrews of The Sun, Prince Harry has a guilty pleasure that he enjoys regularly and it is getting $61 pedicures. Meghan Markle's husband reportedly prepared for his barefoot speech on climate change at last week's Google camp in Sicily by getting his toes done.
An insider said that the Duke and Duchess of Sussex enjoy massages and spa treatments while their son Archie snoozes on day trips to posh hotel Coworth Park in Ascot. They are regular customers of the $608-a-night hotel that boasts of a five-star spa. Trusted therapists are sent to Prince Harry and Markle's home in Frogmore Cottage for "in-house" treatments, as well.
"Harry and Meghan like regular treatments at Coworth and visited recently for pedicures and massages," a royal source said.
"Meghan likes to have the same therapists and a new one has to be supervised by someone she has already approved before they're allowed to treat her on their own. Harry likes getting his feet done and also has massages due to his polo injuries."
The pedicure at the hotel starts at $61 while a deluxe massage costs $170 for 80 minutes.
Prince Harry's guilty pleasure received a few smiles from his military pals whom he served with in Afghanistan. The pal said that looking back, Prince Harry was very different and if someone had offered him a pedicure during his Army days, he would have laughed about it.
"Pedicures and massages? He's changed!" one military source said.
"Harry used to be a proper bloke — dodgy dress sense, liked a drink and didn't care how he looked," a pal said.
Just recently, Prince Harry was slammed after saying that he only wanted two kids maximum due to environmental issues. One netizen said that the Duke of Sussex disgraced Queen Elizabeth II because he keeps on talking about the environment but fails to practice what he preaches.
Emily O'Keefe reacted to Prince Harry's statement. According to her, she's sure the environment is not on parents' mind when they decide how many kids they want. She added that Markle is already in her late-30s and Prince Harry could only say two kids because "that might be the reality for them."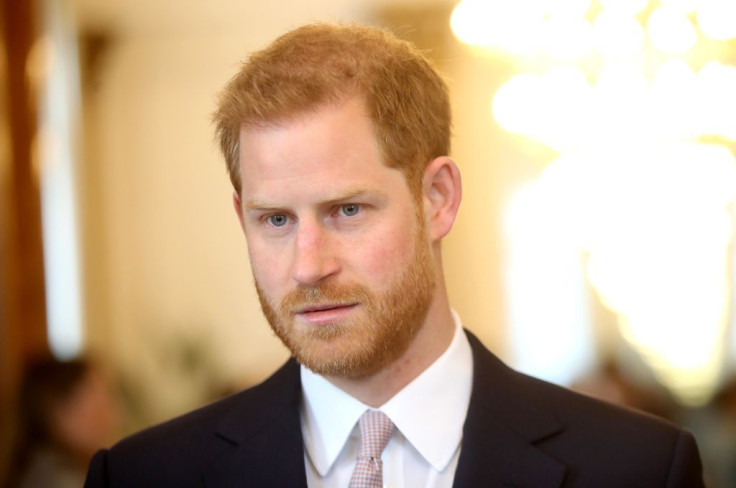 © Copyright IBTimes 2023. All rights reserved.