Prince Harry 'Disgraced' Queen Elizabeth With Environmental Statement; Duke Has Double Standards?
Prince Harry was accused of having double standards and disgracing Queen Elizabeth II.
The Duke of Sussex revealed in an interview with conservationist Jane Goodall that he only wants to have two kids. Royal expert Katie Nicholl said earlier that Prince Harry and Meghan Markle would make another baby announcement soon because they love parenting and would want a "big family."
Prince Harry linked his decision to have less kids to population and to the environment. However, not everyone was convinced with the duke's concern for the environment.
Piers Morgan mocked Prince William's brother in a tweet.
"Is this the same Harry who uses helicopters to go from London to Birmingham & whose wife uses celebrity mates' private jets to cross the Atlantic?" Morgan wrote on Twitter.
One netizen sarcastically thanked Prince Harry for "telling all of us lonely peasants how 'virtuous' u r."
"That's them! - Gosh, I feel sorry for the Queen what a disgrace," another user wrote.
A different netizen said that he was sorry for Prince Harry because he was "too weak minded" to handle his wife, Markle. The online user added that Markle destroyed Prince Harry's sense of personality in a matter of a year and claimed that the Duke of Sussex is now the "ginger bearded version" of Markle and it's "sad."
John Vidal, former Guardian environment editor, also shared his opinion about Prince Harry's recent environmental statement. According to him, it's good that he wants to have less kids, but just like Morgan, he urged him to stop using private jets.
"To make any difference to planet Earth, you and your family really must stop taking those private jets to Jamaica, the luxury safaris in Botswana, the weddings in Montego Bay, the impromptu winter getaways in Tromsø, the 'babymoons' in Australia and New York, the downtime on Mediterranean islands and the quick flights to Fiji," Vidal wrote.
Months ago, Prince Harry was called a "hypocrite" for delivering a climate change speech just days after he took a chopper from London to Birmingham to carry out two engagements. A chopper trip costs $7,854 and takes 45 minutes while traveling by train is only $45 and takes 83 minutes.
However, the main concern of the critics was the fact that helicopter emissions are at least five times higher and using one as a means of transportation contradicted Prince Harry's climate change speech.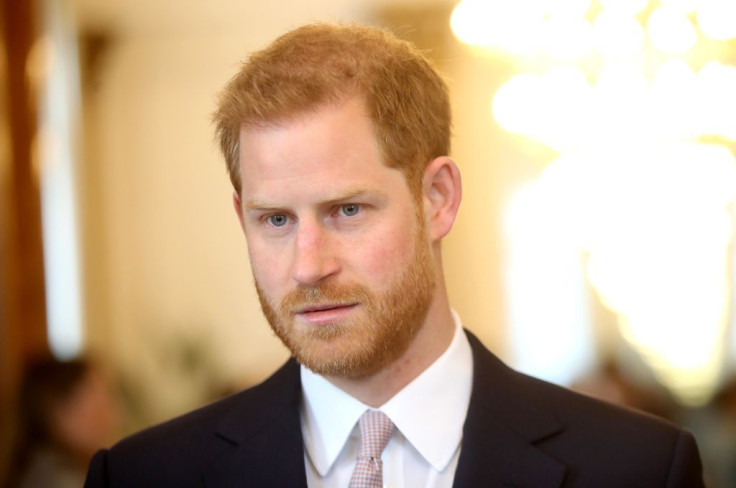 © Copyright IBTimes 2023. All rights reserved.