Prince Harry's Memoir Title 'Spare' Has Heavy Meaning Behind It: Report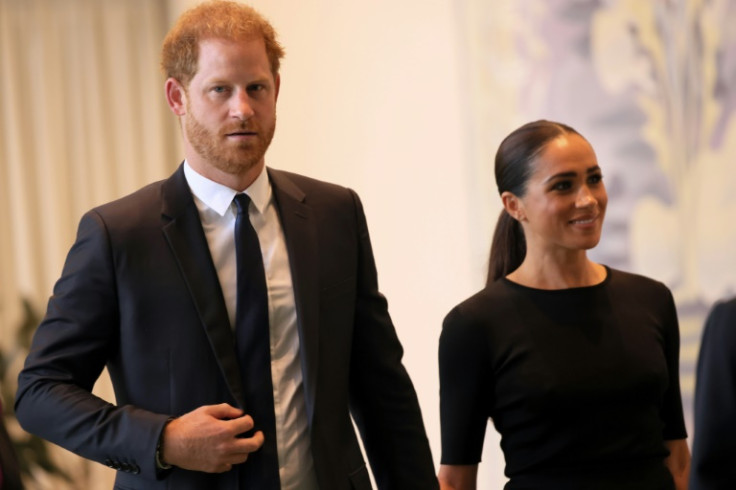 KEY POINTS
Prince Harry's memoir is titled "Spare," and it will come out on Jan. 10, 2023
The publisher described the book as a landmark in self-examination
The title "Spare" was reportedly from the "the heir and the spare" adage
Prince Harry's publisher has finally revealed the title of his anticipated memoir.
Penguin Random House revealed in a press release that the Duke of Sussex's upcoming memoir is titled "Spare." The announcement also confirmed that the book will be out on Jan. 10, 2023, months before King Charles' coronation.
"It was one of the most searing images of the twentieth century: two young boys, two princes, walking behind their mother's coffin as the world watched in sorrow—and horror," the announcement read, referring to a picture of Prince William and Prince Harry during their mother Princess Diana's funeral in 1997.
The publisher added that Prince Harry's book was written with "raw, unflinching honestly." "For Harry, this is that story at last," the publisher added.
"'Spare' is a landmark publication full of insight, revelation, self-examination, and hard-won wisdom about the eternal power of love over grief," the statement concluded.
The title "Spare" was derived from the "the heir and the spare" adage, pointing to Prince William and Prince Harry's different destinies since birth, People reported. The Prince of Wales grew up as the future heir to the throne, while his younger brother, the Duke of Sussex, was his spare. Even Princess Diana seemingly felt it that way — that Prince Harry should be his brother's support.
"She said to me more than once that Harry was William's backup, his wingman. She said she'd had two boys for a reason — the younger one was there to help the older one. She would be grievously hurt to see how it's turned out between them," Princess Diana's biographer Andrew Morton told People.
The "Diana: In Pursuit of Love" and "Diana: Her New Life" author believed that the royal princes need a "mutual friend to kind of start a diplomatic channel."
Prince Harry and Prince William's relationship strained after the Duke and Duchess of Sussex's decision to step back from their royal duties. They have been reunited quite a few times, including at the funeral of their grandfather Prince Philip and grandmother Queen Elizabeth, but their relationship reportedly did not change or improve.
Vanity Fair royal editor Katie Nicholl said Prince William couldn't completely forgive his younger brother after he abandoned his duties.
"[When Harry stepped back from his royal duties], it was very difficult for William, and I think that's partly why this rift hasn't been resolved, because, you know, William can't completely forgive Harry for what he's done," Nicholl told Us Weekly while promoting her new book about the British royal family, "The New Royals: Queen Elizabeth's Legacy and the Future of the Crown."
As for a potential peacemaker, Nicholl believed that Kate Middleton has already been playing the role. Even Queen Consort Camilla is reportedly helping King Charles reconcile with his son.
"Behind the scenes, I think Kate has very much played the role of a peacemaker," Nicholl said in the "Royally Us" podcast. "Behind the scenes, I think Kate has very much played the role of a peacemaker."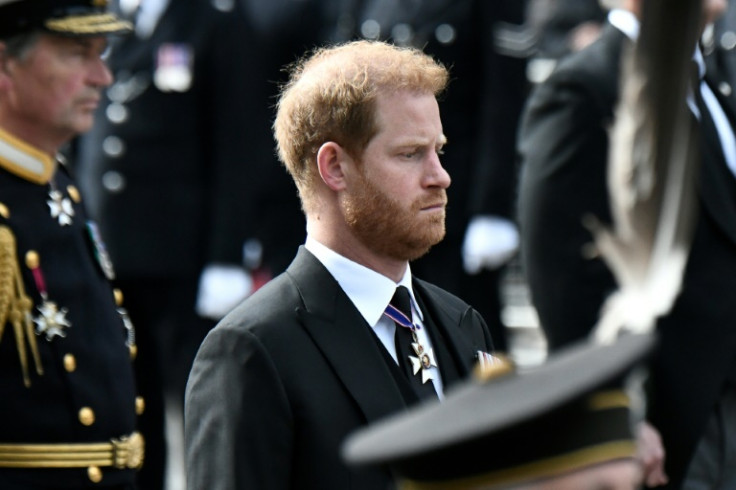 © Copyright IBTimes 2023. All rights reserved.