King Charles 'Did A Lot Of Damage' To Relationship With Prince Harry With This Move: Royal Expert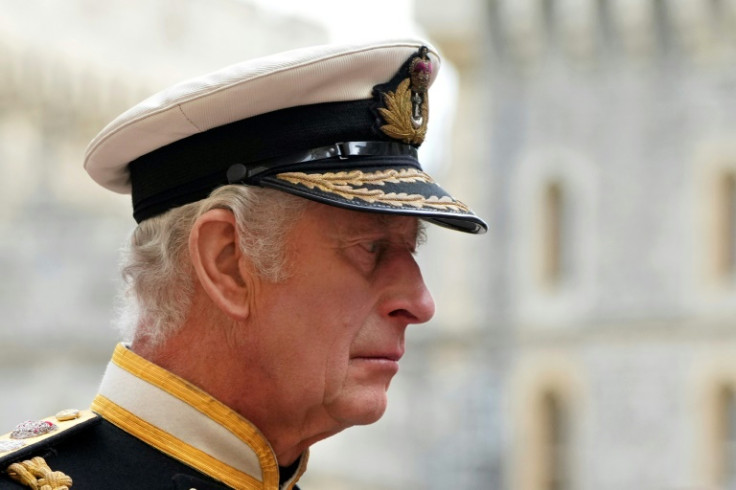 KEY POINTS
King Charles may have further damaged his relationship with son Prince Harry, according to Christopher Andersen
The King did not allow Prince Harry to wear his military uniform to the Queen's funeral
Andersen said he believes the Sussexes will have a hard time reconciling with the King after the release of Harry's memoir
King Charles may have deepened the rift between his younger son Prince Harry and the royal family with one controversial decision the new monarch made regarding Queen Elizabeth II's funeral, according to a royal expert.
King Charles, who ascended to the throne after his mother passed away on Sept. 8, banned Prince Harry, who is no longer a working royal, from wearing his military uniform to most of the ceremonial events around his grandmother's death, including the late monarch's state funeral on Sept. 19.
Journalist and New York Times bestselling author Christopher Andersen suggested that the King's decision may have only made a reconciliation between the father and son less likely to happen.
"I think that [reconciliation] might have been the intention, but the king's decision to initially not permit Harry to wear his uniform and during this funeral [and the] fact that at times, it seemed as if Harry and Meghan [Markle] were being shoved in the background and even shunned, that did a lot of damage, I think," Andersen said on Wednesday's episode of Us Weekly's "Royally Us" podcast. "So, I have to wait and see where they go with this."
The royal author added that he thinks the Duke and Duchess of Sussex will likely have a hard time rebuilding their relationship with King Charles after Prince Harry's highly anticipated memoir is released.
"There could only be bombshells in that book," Andersen explained. "There's no way to avoid the fact that it's going to rub the King the wrong way."
Prince Harry and Markle have "set up a new life for themselves as philanthropists and communications moguls with the Spotify deal, the Netflix deal, all this other going on. Really, their hands are tied, I think, to some extent," he continued.
The "Brothers and Wives" author added that he believes the Sussexes "want to tell the full and true story" of their experiences with the royals. However, he doesn't think it's "necessarily a pretty one."
International Business Times could not independently verify Andersen's claims.
In addition to having his and Markle's royal patronages taken away, Prince Harry was stripped of his military titles after the couple quit royal duties in 2020.
As he is no longer a working royal, the former military pilot — who served 10 years in the British Army — was not in uniform when he joined other members of the family for formal memorials mourning the death of Queen Elizabeth last month.
The decision to ban Prince Harry from wearing his military uniform received criticism after Prince Andrew — who was stripped of his titles in January after being accused of sexual assault — was granted permission to wear his own military uniform to the Queen's final vigil "as a special mark of respect."
At the last minute, Prince Harry was given permission to wear his uniform for the vigil of the Queen's grandchildren.
However, eagle-eyed royal fans noticed that Prince Harry's uniform did not feature his grandmother's "ER" initials, which frequently appeared on her stationary and signed documents.
The Duke of Sussex was "heartbroken" when his uniform was returned to him by Buckingham Palace without the Queen's initials, an unnamed friend of Prince Harry's told the Times of London.
"To remove his grandmother's initials feels very intentional," the friend added.
Prince Harry's memoir will be released on Jan. 10, 2023, the New York Times reported, citing unnamed industry executives.
The publishing date is months before King Charles' coronation and might determine Prince Harry and Markle's attendance at the event.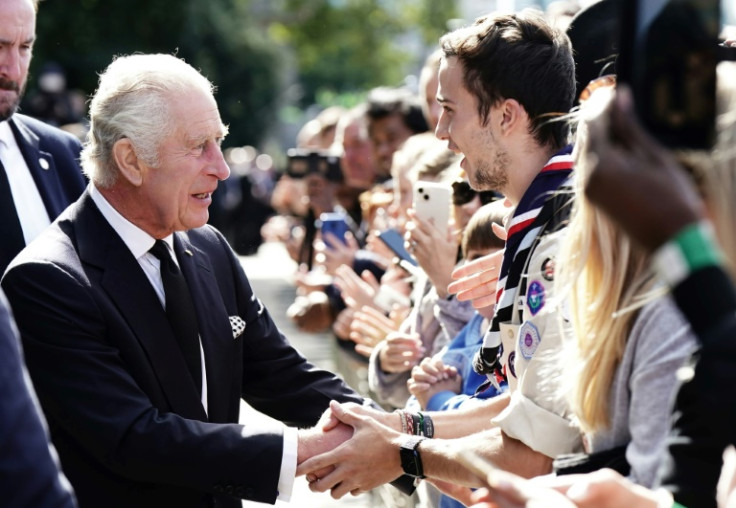 © Copyright IBTimes 2023. All rights reserved.