Prince Harry's 'Orange Stunt' To Promote Invictus Games Criticized: 'Forced Humor Is Always Awkward'
KEY POINTS
Prince Harry spoke with members of The Netherlands team via video chat in a promo video for this year's Invictus Games
He revealed a bright orange outfit, with a T-shirt, shorts, cap and sunglasses all in the national color of The Netherlands
The promo clip received mixed reactions on social media
Prince Harry has appeared in a promotional video for the Invictus Games as he gears up for the fifth annual Games happening in The Netherlands later this year.
In the clip shared on the official Invictus Games Twitter account, the Duke of Sussex spoke with members of The Netherlands team via video chat from the home office he shares with wife Meghan Markle in their Montecito, California, home.
Prince Harry practiced his Dutch with athletes Jelle van der Steen, Wouter Bakker, Fenna Geugjes and Alina Zoet to get ready to host this year's Invictus Games in The Hague in The Netherlands. The international sporting event founded by the prince sees wounded, injured and sick serving personnel and veterans compete in a series of athletic games.
"One more time guys, please. You know I need to get this right, and I really want to get it right as well. So how do I say, 'Good afternoon. You've done a great job,' in Dutch?" Prince Harry asked.
He then pronounced the terms "stroopwafel," the name of a Dutch caramel cookie, and "Scheveningen," a district of The Hague, before telling the team in Dutch, "Thank you, see you soon in The Hague."
Prince Harry ended the video by taking off his black hoodie and revealing a bright orange outfit, with a T-shirt, shorts, cap and sunglasses all in the national color of The Netherlands — prompting applause from the athletes.
However, some royal experts and Twitter users were not impressed with Prince Harry's promo video.
"If Harry thought his orange stunt was funny, it's not," royal biographer Angela Levin, author of "Harry: Conversations with the Prince," tweeted.
"It was so bad. It didn't even highlight the veterans in the video. They were clapping for Harry. It was the Harry show. All about Harry," one Twitter user claimed.
Another suggested that the video seemed more like a promotion for tourism in The Netherlands rather than the upcoming Invictus Games.
"Forced humor is always awkward…. And forced infantile humor for adults is worse," the user wrote.
Others, however, found Prince Harry's promo video amusing and praised the duke for using his platform for a good cause.
"That 'orange stunt' is in service of injured military servicemen and servicewomen who've made sacrifices in defense of their countries. The Invictus Games should be commended, not used as another excuse to trash its founder," one supporter wrote.
Another Twitter user commented, "Every time I get a peek into the Sussexes home, I get this feeling that it's filled with so much warmth, love, fun and laughter," adding: "Prince Harry [is] looking fab in orange!"
"Do you understand why they're going crazy over Prince Harry? Because he brings it! The man is funny," a third user tweeted. "I [did not] see this one coming, not in [a] million years."
"Our Prince, globally loved and respected, is ready to take on the world stage in The Hague! YES," another fan wrote.
This year's Invictus Games will be hosted in The Hague from April 16 to 22. The Games were originally set to take place in 2020 but were postponed to 2021 due to COVID-19 and eventually pushed to 2022.
The Invictus Games were previously held in London in 2014, Orlando in 2016, Toronto in 2017 and Sydney in 2018. They will next take place in Düsseldorf, Germany, in 2023.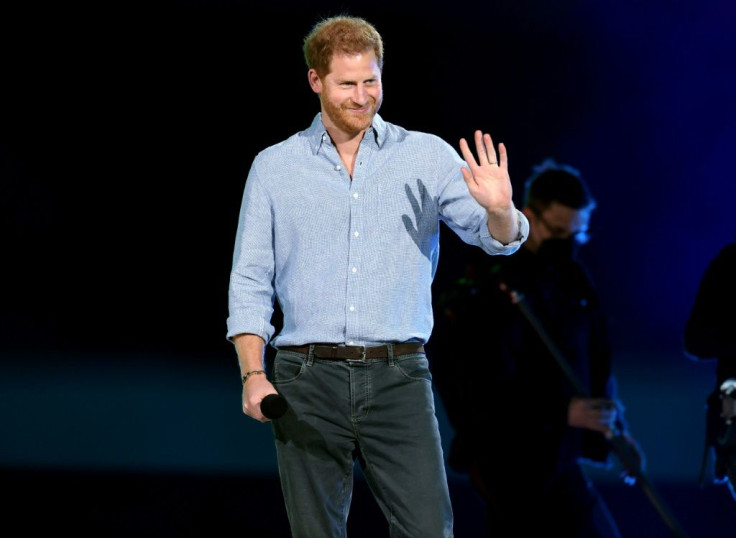 © Copyright IBTimes 2023. All rights reserved.