Prince William Had 'Passionate Romance' With This Woman Before Meeting Kate Middleton
Prince William reportedly had a passionate romance with another woman before he met Kate Middleton.
Katie Nicholl claimed in her 2010 book, "William and Harry," that in the summer of 2001, the Duke of Cambridge started an intense romance with Arabella Musgrave. She is the daughter of polo club manager Major Nicholas Musgrave who caught the prince's eye at a party. However, the two had known each other since they were kids.
Arabella was not an aristocrat, but she's part of Prince William and Prince Harry's Glosse Posse or set of friends whom the royal princes would party with at Highgrove in their specially-renovated basement den.
When Arabella walked through a friend's house party where Prince William was also present, he reportedly did a double take. The duke was apparently amazed by how she had blossomed into a gorgeous-looking lady and couldn't believe that he didn't notice her until that time, the author claimed.
"They danced and drank into the early hours, and when Arabella said her goodnights, the prince quietly slipped out of the room to follow her upstairs," Nicholl wrote. "It was the beginning of a passionate romance and the two spent as much time together that summer as possible."
Prince Charles didn't think that Prince William would date someone like Arabella, but the Prince of Wales was supportive of his son. In fact, he gave his blessing to them.
However, Arabella's father was more strict than the future king. He didn't like it when he caught Arabella sitting on Prince William's knee while he kissed her neck at a party at the polo club.
Major Nicholas was fond of Prince William but told his daughter that such displays of affection were not for public consumption.
Prince William started his studies at the University of St. Andrews in September that year. However, he had a crisis and thought of dropping out of his course. He reportedly missed Arabella, but he knew she would be waiting for him.
Prince William and Middleton met at the university and became friends. It was the duchess who inspired Prince William to not give up and to stay at the university. Many believed that Middleton saved Prince William from a personal disaster when she encouraged him not to quit school.
Prince William and Arabella's passionate romance eventually ended. Prince William and Middleton dated for years and got married in 2010. They are now parents to three children: Prince George, Princess Charlotte and Prince Louis.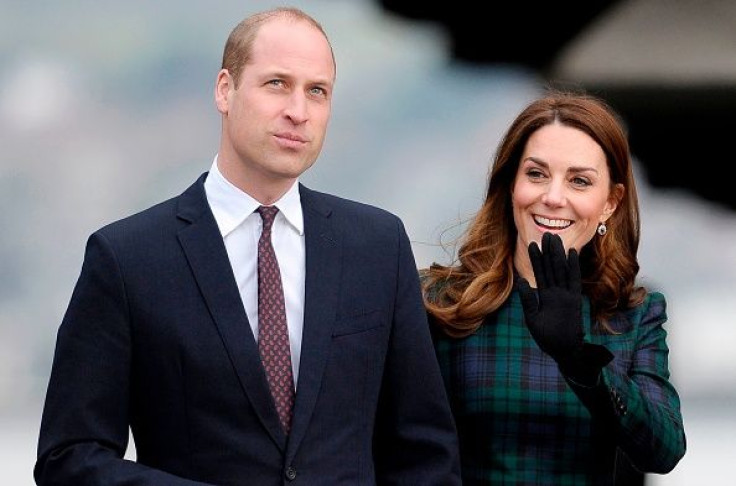 © Copyright IBTimes 2023. All rights reserved.